Apex Mobile partners with Frameplay on in-game ads
The mobile app advertising agency is betting on gaming opportunities, increasing its audience to 19.5 million Canadians.
Mobile in-app advertising agency Apex Mobile Media is increasing its gaming efforts by partnering with Frameplay, utilizing technology that facilitates mobile gaming ad insertion.
Over 20 million Canadians are actively gaming on mobile, according to Walder Amaya, CEO and co-founder of Toronto-based Apex Mobile. "Frameplay's technology allows us to create virtual billboards within all these gaming environments," he tells MiC, focusing on what he calls a non-intrusive advertising experience.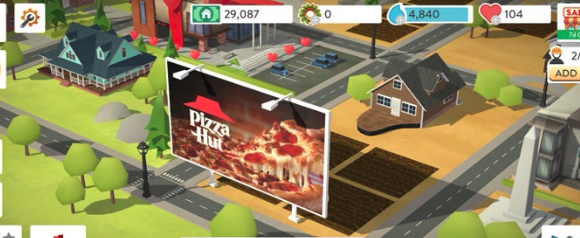 The new partnership not only provides Apex with the technology, but positions them as Frameplay's sales partner in Canada and ultimately adding Frameplay's network of Canadian gaming eyeballs to Apex's inventory. Collectively, Apex can now reach approximately 19.5 million Canadian gamers through its various partnerships, of which Frameplay represents around eight million.
The mobile gaming audience is broad, starting anywhere from 12 years of age all the way up to seniors, Amaya says, noting that Apex's sweet spot is the 34 to 44-year-old range, made up of a 50/50 split of both men and women.
In February, Apex partnered with AudioMob to bring audio ads to gaming apps, and in late 2020 it announced a collaboration with Israel-based Sayollo, which specializes in converting mobile in-game real estate into advertising space. The agency also works directly with the likes of EA and Rovio.
While Apex Mobile offers geo-location advertising, connected TV opportunities and other non-gaming mobile activations, the future for brand advertising is in-game, Amaya says, reporting that 54% of Canadians are spending 86 minutes a day and 10 hours a week on mobile gaming, making it second only to TV in each metric when compared to other media.
Currently, Apex can provide dynamic in-game mobile ads, digital audio ads, rewarded video – where players can opt-into watching an ad in exchange for a reward, such as game currency, or in-app items – and sponsored takeovers.