Sportsnet announces Stanley Cup Final coverage
The Canadiens make the Stanley Cup final for the first time in 28 years.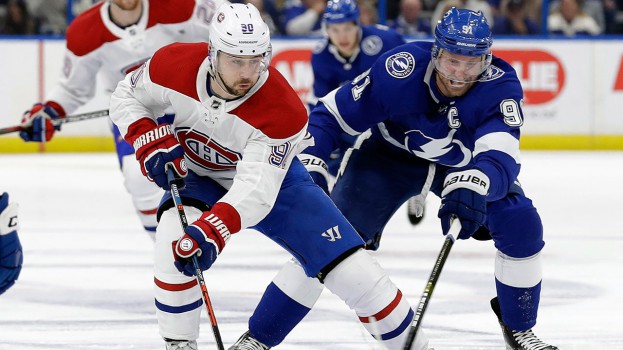 The Canadiens will make their first appearance in the Stanley Cup Finals since 1993 tonight when the puck drops in game one against the Tampa Bay Lightning.
The series will be broadcast via exclusive national English-language coverage on Sportsnet and CBC, Punjabi-language broadcasts on OMNI and via livestream on SN NOW and NHL Live.
Outside of on-ice coverage, Sportsnet continues to feature content and news sportsnet.ca, the Sportsnet App and across Sportsnet's YouTube, Instagram, Twitter and Facebook channels.
Sportsnet coverage of game seven between the Leafs and Canadiens continues to be the the most-watched NHL broadcast ever, reaching 11 million Canadians (beating the previous record held by game six, which reached 10.2-million Canadians), with the entirety of round one coverage reaching 19.4 million Canadians, or 52% of the population for a year-over-year AMA increase of 55%.
Montreal Canadiens vs. Tampa Bay Lightning
Game 1: Monday, June 28, Montreal @ Tampa Bay, 8 p.m. ET on Sportsnet and CBC
Game 2: Wednesday, June 30, Montreal @ Tampa Bay, 8 p.m. ET on Sportsnet and CBC
Game 3: Friday, July 2, Tampa Bay @ Montreal, 8 p.m. ET on Sportsnet and CBC
Game 4: Monday, July 5, Tampa Bay @ Montreal, 8 p.m. ET on Sportsnet, CBC and OMNI
Game 5 (if necessary): Wednesday, July 7, Montreal @ Tampa Bay, 8 p.m. ET on Sportsnet, CBC and OMNI
Game 6 (if necessary): Friday, July 9, Tampa Bay @ Montreal, 8 p.m. ET on Sportsnet, CBC and OMNI
Game 7 (if necessary): Sun., July 11 Montreal @ Tampa Bay, 7 p.m. on Sportsnet, CBC and OMNI