NHL taps into hockey fans' conversations on Clubhouse
The audio app is one way the league has been using social to help develop the younger side of hockey's fanbase.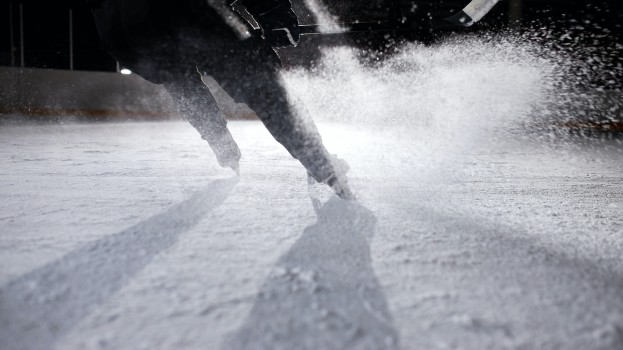 If there's one thing hockey fans love more than watching a game, it's talking (or sometimes arguing) about it, and those conversations have gotten more numerous and engaging thanks to social media.
And as part of its broader social media and fan development strategies, the NHL is looking to help facilitate more of those conversations.
To kick off the Stanley Cup Finals, the league gave excited fans direct access to players through a new partnership with the social audio app Clubhouse.
For the first time through the platform, fans were able to participate in the Stanley Cup Final Media Day over the weekend with NBC analyst Anson Carter and Sportsnet's Kris Versteeg, who invited a global community of hockey lovers across their social media platforms to have lively conversations with players from the Montreal Canadiens and Tampa Bay Lightning.
Sean Dennison, the director of social media at the NHL, says connecting fans through conversations on the app feels really natural and organic.
The app is known for being a place to meet, talk and share ideas, through creating and joining rooms to chat with others in a conference call, and recently hired a head of sports partnership to grow sports programming on the platform.
"We wanted to find a way to make a meaningful impact on the platform," says Dennison, "what better way to do that, than on Stanley Cup Final media day when we have access to our players."
According to NHL's chief marketing officer Heidi Browning, the league is always trying to expand its fan base, and adopting new technology helps connect with a younger audience.
"A lot of our fans are already participating in Clubhouse conversations about hockey," she says.
While there has not been any official announcements on further plans between the league and Clubhouse, Browning says the new partnership is just the beginning of the foundation in social audio conversations, which is a trend she believes is here to stay, and could involve extensions into other platforms like Twitter Spaces and Spotify's Greenroom.
The league's initial foray into Clubhouse delivered what Browning describes as "incredible" engagement, with 25,000 total participants between the two sessions, with over 1,100 concurrent listeners at its peak.
The NHL's extension into Clubhouse is just one of several efforts the league has kicked off during the playoffs to engage more deeply with fans on social and develop the younger end of its fanbase.
Today, the league announced that it had signed content creator Josh Richards as a special advisor and "voice of the fans." In addition to engaging with his 40 million followers across social media channels, Richards will make appearances at NHL events and relay ideas and insights that will help shape the NHL's fan development efforts, particularly when it comes to younger audiences. He will start off the partnership by participating in a conversation on Thursday with NHL commissioner Gary Bettman, hosted across the league's social channels.
Also, to build on the engagement that the league has had during the pandemic, the NHL is asking fans on Twitter to tweet directly at the Stanley Cup to tell them what winning the trophy would mean to them using the hastag "#StanleyTweets." Up to 52 tweets from fans will be chosen to be engraved as an installation to be  featured alongside the Stanley Cup and other official NHL trophies at the Hockey Hall of Fame in Toronto.