Dentsu and DAZN tap podcasters to create a new soccer show
The sports streamer teams up with Footy Prime to promote its soccer broadcasts and expand into podcast advertising.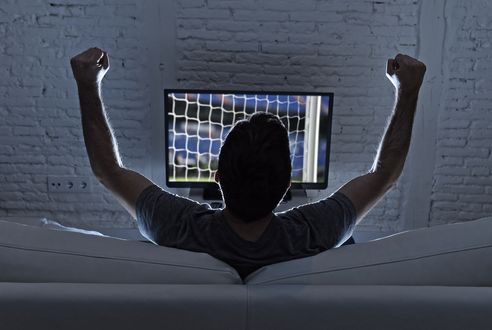 Global sports streaming platform DAZN and the team from Footy Prime The Podcast have launched The DAZN Soccer Show.
Launched last week in time for the new Premier League season, the new weekly soccer show focuses on both the Premier League and UEFA Champions League – for which DAZN has the exclusive streaming rights in Canada – with a Canadian perspective on the global leagues.
The Footy Prime team includes hosts James Sharman and Brendan Dunlop, soccer legends Danny Dichio and Craig Forrest, voiceover talent Jeff Cole and producer/presenter Dan Wong. The new studio show features a sleek, revamped look while also maintaining the crew's signature tongue-in-cheek style.
The partnership came to be through conversations started by Dentsu X, DAZN's media agency, which recommended a bigger integration with a sports podcast could be the direction they may want to explore. To that end, DAZN is now also a presenting sponsor of Footy Prime, but Wong tells MiC that the conversation built from there to also include a weekly VOD show that would preview the DAZN "game of the week," as well as other happenings in the league.
The collaboration was also built with the assistance of digital audio platform DAX, which the podcast has now moved to for automatic ad insertions. Wong adds that the podcast is independent and wide open to in-show sponsorships, with Amsterdam Breweries and Blue Microphones already sponsoring the show.
Dentsu has also purchased brand sell on the DAX platform, reminding soccer and sports fans of both the EPL and NFL seasons of DAZN.