Accenture signs on as Diversity and Inclusion Partner for the Canada Games
The company aims to provide a safe and welcoming experience so athletes and spectators can focus on the competition.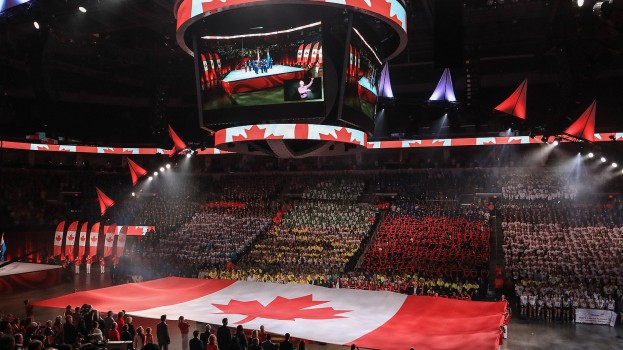 Accenture has partnered with the Canada Games to become the official diversity and inclusion partner for next year's Niagara 2022 Canada Summer Games.
As part of its sponsorship, Accenture will activate at the Athletes Village and Niagara Place outdoor festival site with experiences meant to "celebrate Canada's multiculturalism and LGBTQI2S communities" throughout the duration of the games. Accenture will also sponsor a Pride Day event during the games that invites participants, spectators and volunteers together to celebrate LGBTQI2S acceptance, achievements and pride.
Behind the scenes, Accenture will also develop equity, diversity and inclusion training for Canada Games staff and volunteers, as well as develop future D&I initiatives with the Games.
Accenture has operated in Niagara since 2001, and Rachel Stuchberry, one of the company's managing directors in the region, says the partnership allows it to extend its commitments to diversity and inclusion into the communities where it operates and drive lasting change.
Adian Godin, chair of Niagara 2022′s Athletes Village, added that the partnership will create a safe and welcoming space for participating athletes, allowing them to focus their energy on the competition.
Initially slated for this past summer, the games were postponed due to the COVID-19 pandemic. The Niagara 2022 Canada Summer Games are expected to welcome over 5,000 athletes over the course of 15 days next August. Broadcast plans will be announced in early 2022.
Other sponsors that have signed on for the games are Meridian Credit Union (sponsoring the volunteer program), as well as multi-year national partners Canadian Tire, Teck, Sage and The Look Company.
Featured image courtesy Canada Games.