Michael Hill Jeweller turns to TV to drive new brand-driven strategy
The local buy for company's holiday campaign is meant to provide mass reach for a more emotive, less transactional approach.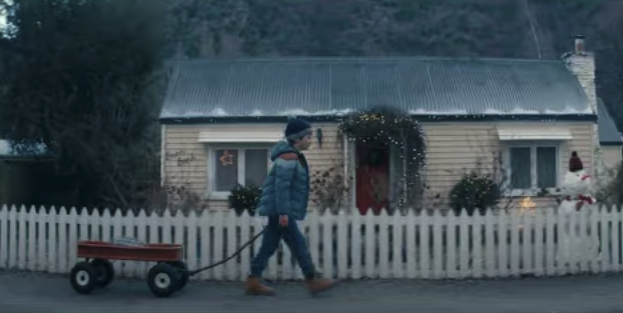 Michael Hill Jeweller is backing its new commitment to a long-term, brand-centric strategy with a return to mass advertising for its holiday campaign.
The jewelry brand recently launched its "Make their Holidays" campaign, which aims to offer a "more emotional, human connection" between the brand and its audience. The ad follows a young boy who shows his love for the people in his life by gifting them with handmade jewelry for the holidays.
Michael Hill Jeweller's advertising prior to this was heavily transactional. The campaign is a "real return to deeper storytelling" that looks to create more of a balance with creative that will create an emotional connection with the audience, says Morgan Watt, managing director of Media Experts Vancouver, the Canadian media agency on the global campaign. He credited Michael Hill's CMO Jo Feeney, who joined the company in March 2021, as the major reason for the shift in focus.
With a goal of building a mass audience for the new brand approach, the campaign is featured across TV, connected TV, digital video and out-of-home, according to Watt. Michael Hill is targeting gifting audiences, as opposed to the bridal audience it primarily targets for the rest of the year.
"It's a holiday-themed campaign, so the audience is broader, typically we're looking at a bridal audience," says Watt, who noted that the campaign is also a return to mass advertising, which the brand hasn't done in a few years. Watt says the fragmentation of video is why there's a larger inclusion of connected TV and digital video, but still acknowledges "the power of TV to drive mass reach."
The target also skews to slightly more affluent households, which is reflected in a buy that aligns with shows that skew slightly older and in the OOH placements.
Watt says Media Experts shares Jo Feeney's vision and are in agreement as to what constitutes the foundations of effectiveness in marketing.
"The business was ROI-focused for a period of time, but this is a longer-term view that's being taken. Building brands is going to make other channels more efficient and it's going to drive effectiveness not just in the near term but in the long term," Watt says, adding that the company is already experiencing a "positive trend" from the campaign.
The campaign is also running in Australia and New Zealand, and creative was handled by CHE Proximity in Australia.