Which stations are tops in local radio markets?
David Bray looks at the first release of RadioCounts' survey of small- and medium-sized markets previously dropped by Numeris.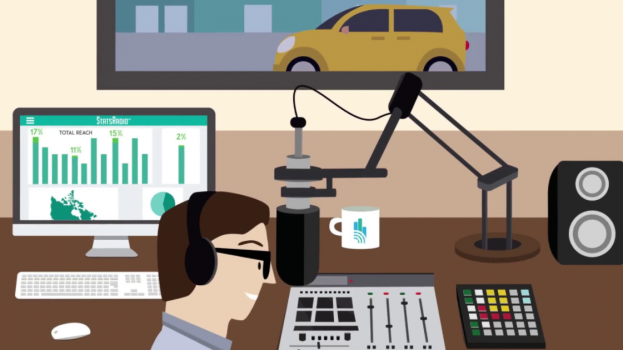 Late last year, Numeris dropped measurement for 22 small and medium markets from its regular radio diary measurement, citing insufficient sample collection. In the spring, a committee created by industry organization Radio Connects selected RadioCounts to provide measurement for those markets going forward.
This week, RadioCount released its first survey results. And as he has been doing for Numeris' reports, David Bray has combed through the numbers for us, as well as given us a look at how RadioCounts' methodology differs from what was offered in these markets before.
By David Bray
A new radio ratings supplier is a major step forward for the industry and bodes very well for the future.
The methodology seems to be a marked improvement on the past. The sample sizes, which are generally between 500 and 600, are robust for these smaller markets. Unlike diary, they have had no problem getting responses for all demographics, using a combination of call-out and online in securing respondents. They avoid household recruitment and only use one respondent per household.
This allows for broad coverage, as opposed to the duplication that can exist within one family. The qualitative categories included are Education, Household Income, Household Size and Children in Household.
As a sample, let's look at six of the markets. I should note that CBC market-specific data is not reported, so I have not included them in my charts. Since this is the first RadioCount release, there is no trending data: the methodology is different from the Numeris approach, so a trend from one to the other wouldn't be appropriate.
Peterborough
Bragging rights at the top of the ratings heap go to Pure Country 105, delivering a 16.9% share for A12+. Taking the number one spot with women 25 to 54 is MOVE 99.7, delivering a 19.7% share. With men, 101.5 The Wolf is on top for those 25 to 54, posting a 21.7% share.
North Bay
Country 90.5 grabs the top spot for A12+ with an 18.6% share of hours tuned. It also took the top spot for women 25 to 54 with a 26.3% share, while 101.9 Rock holds the lead for men in the same group, delivering a 21.5 % share.
Fredericton
Move 106.9 sweeps in to take number with A12+, posting a 15.8% share of hours tuned, and women 25 to 54, with a 21.6% share. Bounce 105.3 tops the list for men 25 to 54 with a 15.8 % share.
Saint John
Country 94 leads the way for A12+ with a 25.2%, with a leading 23.2% share for men 25 to 54. With women, 97.3 The Wave is most popular, delivering a 29% share.
Prince George
Getting the sweep, 101.3 The River is number one across groups, with a 21.5% share for A12+, 28.3% for women 25 to 54 and 29.2% for men 25 to 54.
Lethbridge
Country 95.5 holds the number one spot for A12+ with an 18.8% share of hours tuned. It also takes the top spot for women 25 to 54 with a 28.6% share, while 106.7 Rock holds the lead for men 25 to 54, delivering a 21.0 % share.
David Bray is president of Bray & Partners Communications.