Mobile video and audio to be key growth areas in 2022
IAS outlines the emerging trends and priorities expected to drive change in digital advertising in the year ahead.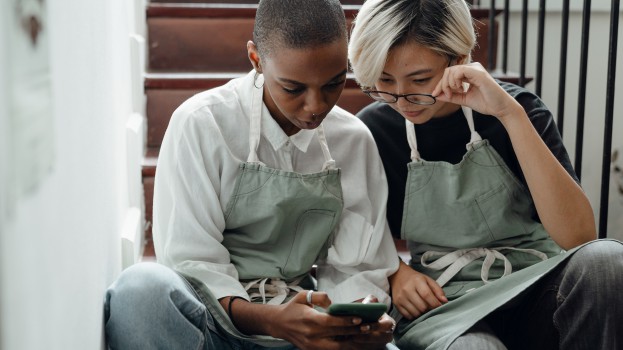 Mobile video growth, social media transparency and trust issues, and the emergence of digital audio are the top considerations for digital advertisers in the new year, according to the 2022 Industry Pulse Report released by Integral Ad Science today.
The report's research was conducted last month through a survey of U.S. digital advertising professionals representing brands, agencies, publishers, and ad tech vendors.
According to IAS, the key priorities for 2022 include the rise of mobile video as more consumers move from work-from-home to hybrid work models. As a result, mobile video is on the rise and a key opportunity for advertisers in 2022. The report also cautions that the threat of ad fraud over mobile campaigns will be a big concern in the year ahead.
Eroding consumer trust and concerns about ad fraud will also plague social media spending in 2022. Although the social ad spend continues to rise and media experts expecting to invest in TikTok nearly doubled year-over-year, ad fraud is a top concern for their campaigns. Consumer trust is the main issue, and even with more social platforms opening up to media quality and verification providers many respondents say they are likely to adjust social media ad spend due to insufficient media quality metrics in 2022.
CTV and other digital video streaming options will continue to grow and the shift away from linear TV towards digital video is expected to accelerate and hold the most potential for innovation in 2022.
Also on the rise is digital audio, which experienced growth while home-bound listeners searched for new sources of entertainment. Survey respondents expect ad investments to expand in 2022 to match consumer adoption of audio streaming. The majority of respondents – 81% – says that third-party verification will be important to ensure the quality of digital audio ad inventory.