Michael Beckerman on the new conversations Torstar is having with advertisers
The company's chief client officer is the second participant in our annual Wish List.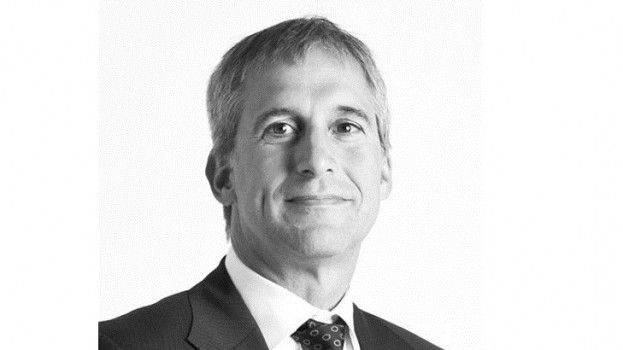 The Industry Wish List is back. MiC is looking at the issues and trends of 2021, asking industry insiders what challenges lie ahead and how brands, media companies and agencies are adjusting. See our other interviews here.

It was a very busy year at Torstar. The publisher made several acquisitions in 2021 focused on developing niche audiences, including a gaming-focused new media channel targeted at Gen Z and expanding its slate of magazines with the acquisition of Cineplex Magazine and SCOREGolf. On its existing properties, it re-launched the Toronto Star's sports, travel and automotive sections.
These are just a few of the projects that have been keeping Michael Beckerman, Torstar's chief client officer, busy since he joined the company after it was acquired by Nordstar Capital in August 2020 and taken private. Beckerman spoke to MiC about the company's eventful but challenging year.
This interview has been condensed for clarity and length.
How have conversations with clients changed in the past year?
I think what's been really interesting to me is zoning in on brand purpose. And a lot of the top media buyers are really looking to unpack the values and the purpose of their media partners.
I'm hearing more and more about the ethical media supply chain. And I'm hearing that from c-suite level advertisers and heads of media agencies and holding companies. What they mean by an ethical media supply chain is ensuring that they're supporting media channels that are reflective of the values of their own organization. And that I think it's a really responsible conversation.
What categories are you seeing increased spending or interest from advertisers?
I think it's nothing that would surprise you. The supply chain issues in automotive are well-documented, but it sounds like those issues are going to get resolved by next summer. The financial services continue to invest and telcos continue to invest. I think consumer packaged goods is starting to look to us as we are able to convert at the lower end of the funnel, so we're seeing a lot more consumer packaged goods business. It's great to see entertainment back. It's great to see travel come back and hopefully, this next wave is a real mild one.
What's been interesting for me, is the amount of new clients that we've had in the last 12 months is literally north of 1,000 who have chosen to market their brands within our organization.
I think that's reflective of two things: one is there's so many amazing new and emerging Canadian direct-to-consumer companies that are starting to invest in media. And the second one is recognition – in our case because people associated us with the Toronto Star newspaper – and obviously, it's our digital story that's the one that's going to be more compelling for people. As we do a better job of articulating our digital capabilities, advertisers are following very quickly.
What were the biggest challenges over the last year?
We all have needed to be very agile and react to market dynamics that are out of our control. I've been really proud that Torstar kind of stepped up and with regard to some industries that have historically been big investors with us, and because of the business circumstances haven't been. And so we've reached out to them and said, 'How can we help?' We stepped up in terms of what we can do from a media value perspective for some categories and some industries that have really been struggling. The need to be agile and dynamic because the market conditions are outside our control.
We're all trying to figure out how to get this thing together, and it has brought us together closer as an industry for sure. And we don't measure relationships based on spend by month, or spend by quarter, but rather that we're in this for a long period of time. We've got our advertisers' backs when they're going through a tough time and we're happy to work with them when we're in a position where they can invest in their business, to help grow their business.
If you could ask everyone in the media industry to make a collective resolution for 2022 what would it be?
My wish for the industry is for agencies and brands to support Canadian-owned and operated media companies that share their values. Consumers are making choices based on a brand's purpose, all media buyers should do the same. It is not only the right thing to do, but it is also good for their client's business as we deliver audiences and it makes for a healthier media industry.