Articles Tagged 'Michael Beckerman'
Michael Beckerman on the new conversations Torstar is having with advertisers
The company's chief client officer is the second participant in our annual Wish List.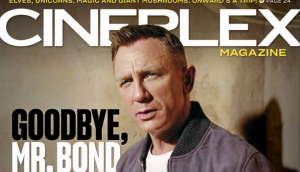 Torstar acquires rights for Cineplex Magazine
The publisher adds the entertainment publication to its recent list of strategic print acquisitions.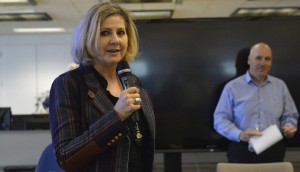 Torstar promotes Irene Gentle into strategic media role
Anne Marie Owens, former editor-in-chief of the National Post, succeeds Gentle as editor of the Toronto Star.
Torstar is eyeing online betting
The expected opening of the online gaming market may carry media and sponsorship opportunities to support the company's mission.
Onlia adds custom content to its mix with Torstar partnership
The digital insurance brand hopes a series of cross-platform content plays will add thought leadership to an awareness-focused strategy.
Canadians' trust in news could herald a boost in spend
Spending in newspapers is expected to be stable, but digital spending around news content could increase.
Michael Beckerman's mission to be a better partner
"Brand awareness, to me, is marketing's fool's gold," says Torstar's new chief client officer, who wants to put away the rate cards and focus on serious new questions.
Michael Beckerman lands at Torstar
The former MKTG CEO has a long history with new co-owner Jordan Bitove thanks to their decades in sports industries.
With big events out, where does that leave sponsorship strategies?
From Pride, festivals and sports, there's suddenly less on the table for activation. Two sponsorship experts share why they see the glass as half-full.