Bell files complaint against Videotron to CRTC
The company alleges that Videotron has given itself "de facto exclusivity" on streaming service Vrai by making it cheaper and more accessible to its own subscribers.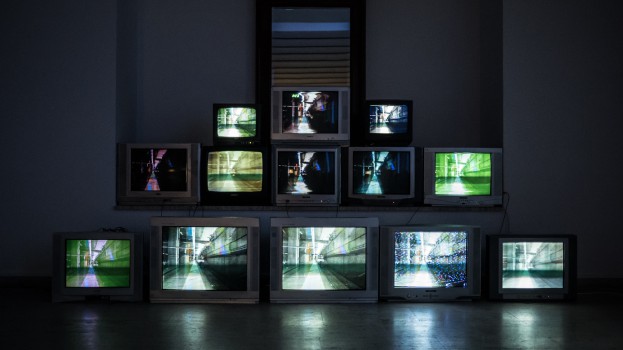 Bell Canada has filed a complaint to the CRTC, alleging that Quebecor-owned BDU Videotron is in non-compliance with the digital media exemption order over its unscripted content streaming service Vrai.
The complaint, which was made public on the CRTC website on Monday (Jan. 31), states that Videotron has given itself "de facto exclusivity" on Vrai by making the direct-to-consumer (DTC) option "significantly more expensive" with limited streaming options to non-Videotron subscribers.
The SVOD was launched in August and initially only available to Videotron subscribers. Bell filed a complaint that same month to dispute the lack of a DTC option, but has since withdrawn the application to file the new complaint.
The crux of the issue, according to Bell, is that access to Vrai is cheaper and more accessible for Videotron subscribers. The DTC option is $15 per month, compared to $7 for Videotron subscribers; access is limited to Videotron's QUB site and app; and the ability to use concurrent streams is limited to Videotron subscribers.
"Videotron's intent in all of this is very clear. Its strategic objective is to use Vrai to drive more subscriptions to its own BDU service. Videotron subscribers already get the new service (and have had it since day one). Potential customers are specifically directed to the much better Vrai offer from Videotron BDUs," wrote Bell the complaint.
According to Bell, these accessibility issues mean Vrai is in non-compliance with the exemption order for VOD services. The CRTC states that to be considered under the digital media exemption order, a hybrid VOD service must "be delivered and accessed over the Internet and such access cannot be dependent on subscription to a particular BDU, ISP or mobile service."
Videotron did not respond to a request for comment as of press time. The company has until Feb. 10 to issue a response to the CRTC, with Bell given until Feb. 15 to send its reply, as part of an expedited process.
Bell and Quebecor previously held a carriage dispute over TVA Sports, with the CRTC eventually ruling that Bell had given the channel an "undue disadvantage" compared to its own French-language sports channel RDS.
From Playback Daily
Image courtesy of Unsplash