Canadians spend 21 hours a week watching TV and video content
Vividata's winter survey also finds that audiences for connected TVs, news media and audio streaming are on the rise.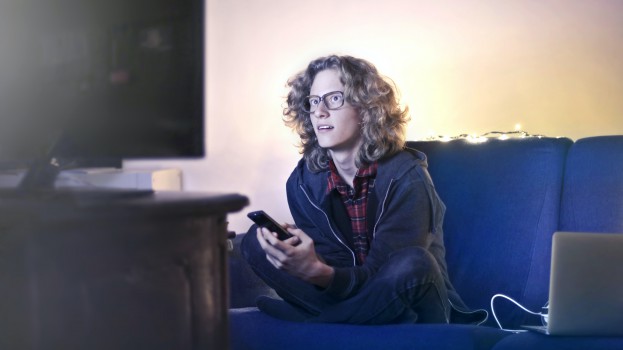 Nine out of 10 Canadian adults watch TV or video content on any screen or device in an average week, spending an average of 21 hours per week watching on any screen – 11 hours of which is spent streaming.
That's according to Vividata's Winter 2022 Study of the Canadian Consumer, which polled over 40,000 Canadian adults.
While total hours for both streaming and total viewing are up, the number of streaming hours to total viewing varies by age. Adults 18 to 34 saying that streaming makes up nearly 70% of their average viewing in a week, with adults over 50 saying streaming comprises 45% of that viewing.
Ownership of connected and smart TVs has now reached 46% of the adult Canadian population, a leap from 28% in Winter 2019.
When it comes to social media, use by Canadian adults has held steady from Fall 2021 to Winter 2022, with just over 23 million (75%) reporting that they visit social platforms daily. Facebook is still the social media platform they visit most but it did lose some ground with an estimated 19.3 million daily users in Winter 2022 reporting they visit Facebook, compared to over 20.4 million in Winter 2021. This echoes the company's recent report that it lost global users for the first time in its history.
News media consumption is still strong with Canadian adults. Just over 20 million (66%) say they read or looked through newspaper content in the past week, either print or digital. At 73%, Québec achieves the highest weekly reach for newspaper brands. Of the weekly newspaper audience, 59% of readers now access newspaper content via a mobile device, up from 49% in Winter 2019.
Québec adults are also most likely (50%) to access digital newspaper content via a mobile device, compared to 39% of all Canadian adults. Compared to 13% of all adults, 23% of Québec adults most often access digital newspaper content on a tablet.
In the past three years, the mobile audience for digital magazine content has risen, with 42% of those that read a Vividata-measured magazine title doing so on a mobile device, compared to 31% two years ago. An estimated 4.6 million Canadians subscribed to at least one digital magazine, compared to 3.2 million in Winter 2019.
Audio streaming has also continued to make gains. The use of paid audio streaming services at any time has risen from 10% in Winter 2019 to 22% in Winter 2022, with free audio streaming services have gone up from 27% to 36% in the same period. YouTube (31%) remains the top source for audio streaming, followed by Spotify (26%), though Spotify is the most popular among adults under 35 at 41% reach in an average week.
Although it dipped to 72% from 79%, conventional radio still remains the most popular format to listen to audio content.
Out of home media has taken a hit during the pandemic and is still influenced by the number of Canadian adults on the roads, with Canadian adults travelling approximately 81 km in-town in an average week compared to 114 km one year ago. Those earning a household income over $150,000 continue to travel in-town the most, averaging 23 km more per week than the typical Canadian at 104 km.
That said, 19.8 million adults notice OOH advertising in a given week in any format and 12.5 million noticed digital out-of-home ads specifically. OOH does get noticed, with 35% of adults saying OOH ads often catch their attention, while more newcomers to Canada (40%) agreeing with the same statement.