Cityline partners with Shoppers Drug Mart for second season of YouTube series
Each episode of Face It with Tracy Peart will align with the retailer's All About You campaign.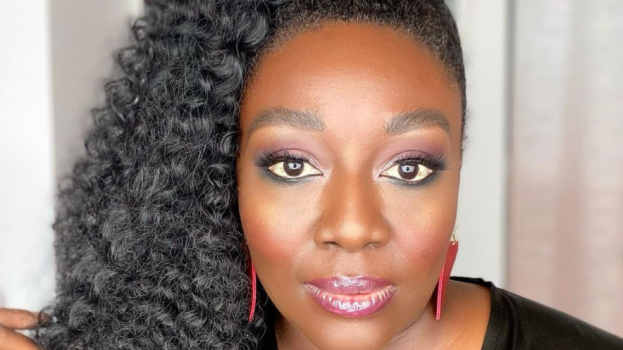 Cityline's YouTube series Face It with Tracy Peart debuts its second season today with Shoppers Drug Mart as its title sponsor.
Face It was launched last year, part of a batch of YouTube spin-off shows based around Cityline's most popular segments and contributors. New episodes of the beauty and lifestyle show will go live on Cityline's YouTube channel each week for the next four weeks. Each episode typically runs between 15 and 20 minutes.
The show's four-week schedule aligns with Shoppers Drug Mart's "All About You "campaign, which takes a self-care perspective on its beauty and wellness products. Two custom mid-roll ads for the campaign will run in each episode. The retailer will also be promoted as the presenting sponsor at the top of every episode and across all Cityline media including broadcast and social media. Shoppers Drug Mart will also promote the series via a hub on its website.
While Shoppers Drug Mart has previously ran brand integrations with Cityline, expanding to Face It is new for season two.
Matt Mise, director of commercial integration news and entertainment at Rogers Sports & Media, says the mid-roll ads are as entertaining as the program content. "What stands out is how contextually relevant they are to the storyline of that episode, the ad is not intrusive, it is additive," he tells MiC.
The home of the series is YouTube but content relating to the series is also rolling out on Instagram and will be promoted on Facebook as well.
The YouTube series brand extension has been very successful for Cityline, according to Rick Matthews, director of content strategy for in-house lifestyle and entertainment brands at Rogers Sports and Media. He says the three original YouTube series launched last fall are part of Cityline's strategy to create original content for its younger, engaged social audience.
"Since launching all three series and Face It specifically, we've seen a 15% increase in subscribers for our YouTube channel. In terms of how Face It performed, views were 137% higher than our channel average and watch time, a key metric, was 99% higher than the channel average. Overall, we had more than 400,000 impressions," he says.
Matthews says the videos were some of the top-performing YouTube videos Cityline published in 2021. The series continues to be available and accumulate views.
Cityline will soon launch the second season of the other two series introduced along with Face It last September – Deepa Does It with Deepa Prashad and Side Hustle + Bustle with Vivian Kaye – in addition to other new series focusing on topics such as food, family, entertaining, and design.