Articles Tagged 'Rick Matthews'
Kin Canada grows its team, ups its cross-platform ambitions
Head of international Rick Matthews says it's looking for more opportunities to cross-polinate and deepen relationships.
Kin Canada leans into content with new hire
Jenny Tryansky takes the reigns from Maureen Doolub for a year, but will stay on as Kin looks to develop more content and programming.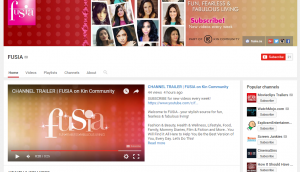 Kin turns the lens onto the South Asian creator community
The MCN has partnered with FUSIA, a Toronto-based publication, to launch a multi-creator YouTube channel.