Ad spend for OTC healthcare is set to rise
A forecast from Zenith says tailored digital ads and ecommerce could increase the sector's ad spend by 36% compared to 2019.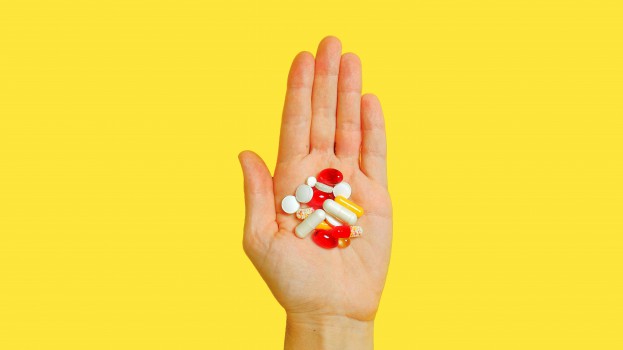 Consumer awareness and increased comfort when buying over-the-counter healthcare products online will fuel advertising spend to increase by 7.6% in 2022 and 5% in 2023, according to Zenith's most recent business intelligence report.
Globally, Zenith forecasts that OTC healthcare ad spend will grow from $20 billion in 2021 to $22.7 billion in 2023, marking a 36% increase in spending compared to 2019.
Growth will be driven by tailored digital advertising, as well as performance advertising driving traffic to OTC ecommerce sites. OTC healthcare spend grew by 6.8% in 2020. During the pandemic, while brands cut back or stopped advertising, this gave OTC brands the opportunity to capitalize on less expensive media and reinforce their contribution to consumers' health and well-being. Ad spend in 2021 grew by 12.8% and is forecasted to remain healthy over the next two years as brands defend their price premiums and ecommerce platforms compete to establish dominance.
"The continued shift to digital allows OTC brands to use smart segmentation and dynamic creative to market the same products to different people with different needs, within the framework of regulations for digital advertising in this category," said Benoit Cacheux, global chief digital officer of Zenith. "The gym-goer with muscle ache, the office worker with a headache and the parent whose child has growing pains all need pain relief, but brands need to talk to them in different ways to persuade them most effectively. This ability to tailor the creative to the needs of the audience gives digital advertising an advantage that traditional media never had."
Consumers often spend time researching OTC products and discussing them with friends and family; however, after their first purchase, OTC products quickly become part of their routine. Because of this, the fundamental role of OTC advertising is to maintain brand awareness at point of purchase.
OTC advertisers spent 38% of their budgets on television advertising in 2021, compared to 21% for the average advertiser across all categories. OTC brands also spend more on radio and magazines – radio for its mass reach and magazines for their high impact. Zenith predicts TV ad spend will increase by 3%, while radio will increase 5%, and magazine spend will decrease by 3%.
Until recently, it was difficult to use digital advertising to create emotional connections and create lasting brand awareness, but Zenith predicts OTC brands will increase their digital ad spend at an average rate of 11% a year between 2021 and 2023 and account for 49% of all OTC advertising in 2023.