Vovia steps up its leadership team
The Calgary-based media agency has grown its client roster by 30% over the past year.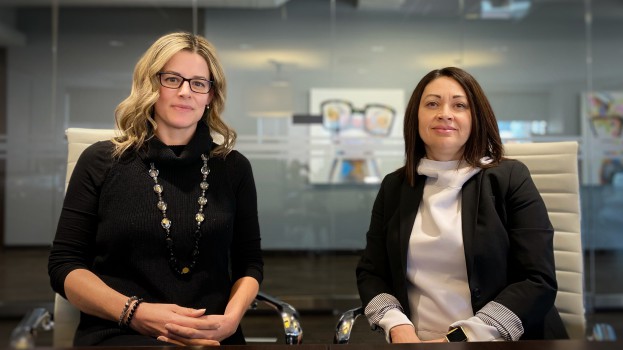 Calgary-based Vovia has expanded its leadership team with the promotion of Heather llsley (pictured above on the left) to SVP of strategy. Tracy Gonzalez has been hired to fill the role of VP of client service. These changes follow a busy year for the performance media agency, which has grown its client roster by 30% and has expanded to service clients in the U.S. and Mexico.
Over her past two decades in marketing, llsley has honed her media and strategy skills in both B2B and B2C organizations. In April, she celebrates 11 years with Vovia, working across a range of industries including finance, education, technology, and e-commerce. Prior to joining Vovia, llsley held director of marketing positions with Benevity Social Ventures, ADP, and Contract Laboratory.
With over 20 years of marketing experience working on both the agency and client sides of the business, Gonzalez joins Vovia to oversee the client service team. Most recently, she served as Western Canada lead for the independent agency, Rain. Gonzalez has steered strategic marketing initiatives for a wide range of top-tier organizations including Nike, Unilever, Coca-Cola, Procter and Gamble, Kraft, University of British Columbia (UBC), Kellogg's, and Ontario Lottery and Gaming.
Vovia is one of the largest independent media agencies in Western Canada and works with enterprise-level and entrepreneurial clients across North America.