Spotted! Lush empties its shelves for pollinators
The retailer turned its stores into live PSAs that show the role bees, butterflies and bats play in products other than food.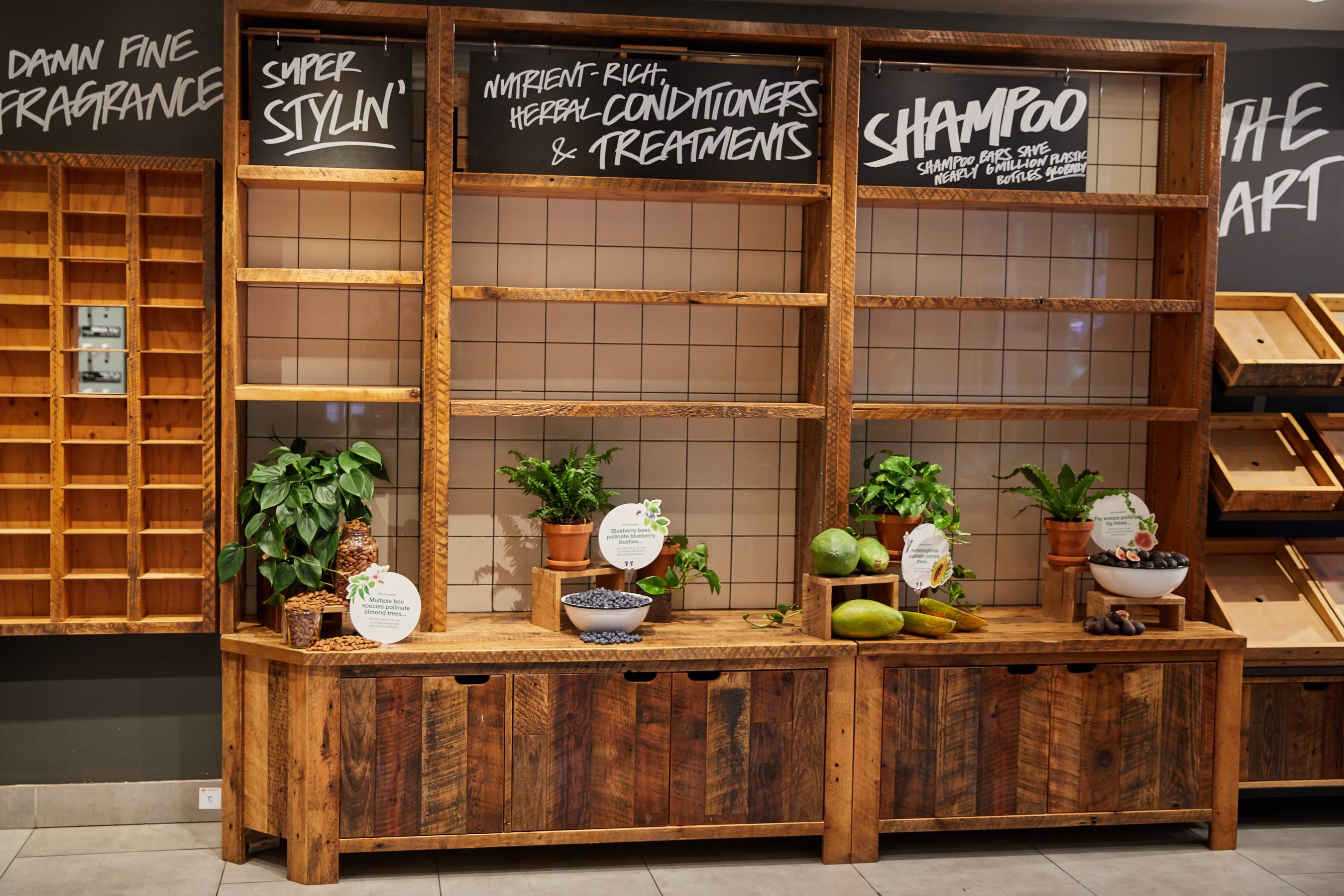 This week is Pollinator Week, an effort that aims to highlight the important part creatures like bees, butterflies, moths, bats and birds play in our natural ecosystems.
While its well-known the role pollinators play in food systems – something that has also been the subject of CSR campaigns from other brands – there's less awareness for their role in other products, especially those made with natural ingredients, like the ones sold at Lush.
To change this, the retailer emptied its shelves and stopped sales at several of its flagship locations. Even though the cash registers weren't ringing, customers could still come into the store to get a look at the shelves and see just what would happen if pollinator populations were to continue on their rate of collapse.
Those that come into the store will receive non-invasive seeded paper cards for customers to plant native flowers and increase pollinator habitats. Lush is also hosting free seed bomb making parties in 265 stores across North America on Saturday. Between the two events, Lush expects a new habitat the equivalent size of almost 32 football fields will be created.