AGT stays on top: Numeris
The final games of the Stanley Cup Playoffs were also a top ratings draw throughout the week.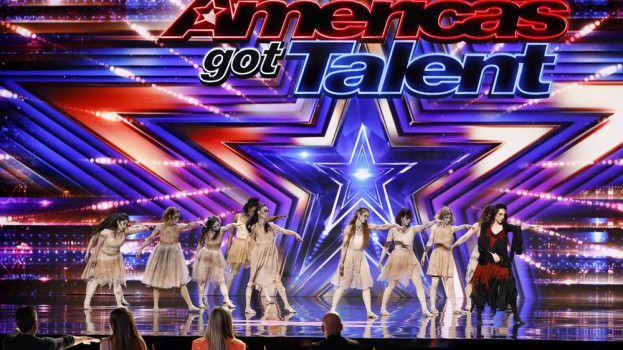 America's Got Talent was the most-watched show in Canada for another week, according to Numeris data for June 20 to 26.
The reality competition show was also the most-watched show in the five biggest English-language markets, except for Edmonton, where it was second.
The last four games of the 2022 Stanley Cup Finals were also a big ratings draw across Canada. Though they are counted by Numeris as multi-night broadcasts and aren't included in the lists below, the four games drew an AMA of 1.267 million for Sportsnet and 799,000 for CBC. The post-game show on CBC was also the second-highest rating broadcast of the week and a top five performer in several markets.
In Quebec, TVA's Un zoo pas comme les autres was once again the most-watched French program, though it was followed closely by a special Telequebec broadcast for Quebec's Fete Nationale.
National
1. America's Got Talent on Citytv Tuesday at 8 p.m.: 1.154 million
2. Stanley Cup Postgame on CBC Sunday at 10:49 p.m.: 771,000
3. Masterchef on CTV Wednesday at 8 p.m.: 756,000
4. Masterchef Junior on CTV Thursday at 8 p.m.: 654,000
5. Weakest Link on CTV Monday at 10 p.m.: 626,000
Quebec (Francophone)
1. Un zoo pas comme les autres on TVA Monday at 7:30 p.m.: 860,000
2. Grand spectacle de la Fête nationale dans la Capitale 2022 on TQ Thursday at 9:30 p.m.: 856,000
3. Les chefs! on SRC Monday at 8 p.m.: 841,000
4. Dans l'oeil du dragon on SRC Wednesday at 8 p.m.: 659,000
5. Escouade 99 on TVA Tuesday at 7:30 p.m.: 592,000
Toronto/Hamilton
1. America's Got Talent on Citytv Tuesday at 8 p.m.: 280,000
2. Stanley Cup Postgame on CBC Sunday at 10:49 p.m.:STANLEY CUP POSTGAME CBC Ontario ……S 22:49 23:50 1 157
3. Masterchef on CTV Wednesday at 8 p.m.: 135,000
4. Masterchef Junior on CTV Thursday at 8 p.m.: 123,000
5. FBI: Most Wanted on Global Tuesday at 10 p.m.: 121,000
Montreal
1. America's Got Talent on Citytv Tuesday at 8 p.m.: 46,000
2. Stanley Cup Postgame on CBC Sunday at 10:49 p.m.: 28,000
3. Weakest Link on CTV Monday at 10 p.m.: 25,000
4. W5 on CTV Saturday at 7 p.m.: 23,000
5. Daytime Emmy Awards on Global Friday at 9 p.m.: 21,000
Calgary
1. Star Trek: Strange New Worlds on CTV Sci-Fi Thursday at 9 p.m.: 50,000
1. Stanley Cup Postgame on CBC Sunday at 8:49 p.m.: 50,000
1. America's Got Talent on Citytv Tuesday at 9 p.m.: 50,000
4. FBI: Most Wanted on Global Tuesday at 8 p.m.: 38,000
5. Alone on History Thursday at 10 p.m.: 37,000
Edmonton
1. Global News Morning on Global Saturday at 7 a.m.: 70,000
2. America's Got Talent on Citytv Tuesday at 9 p.m.: 63,000
2. Global News Morning on Global Sunday at 7 a.m.: 63,000
4. Alone on History Thursday at 10 p.m.: 44,000
5. Star Trek: Strange New Worlds on CTV Sci-Fi Thursday at 9 p.m.: 34,000
Vancouver/Victoria
1. America's Got Talent on Citytv Tuesday at 8 p.m.: 163,000
2. Weakest Link on CTV Monday at 10 p.m.: 115,000
3. Masterchef on CTV Wednesday at 8 p.m.: 104,000
4. Star Trek: Strange New Worlds on CTV Sci-Fi Thursday at 9 p.m.: 92,000
5. Global News Morning on Global Sunday at 7 a.m.: 85,000
Featured image by Trae Patton/NBC