Spotted! Bumble helps couples connect IRL
A partnership with Live Nation is activating the dating app's positioning around creating meaningful, real-world connections.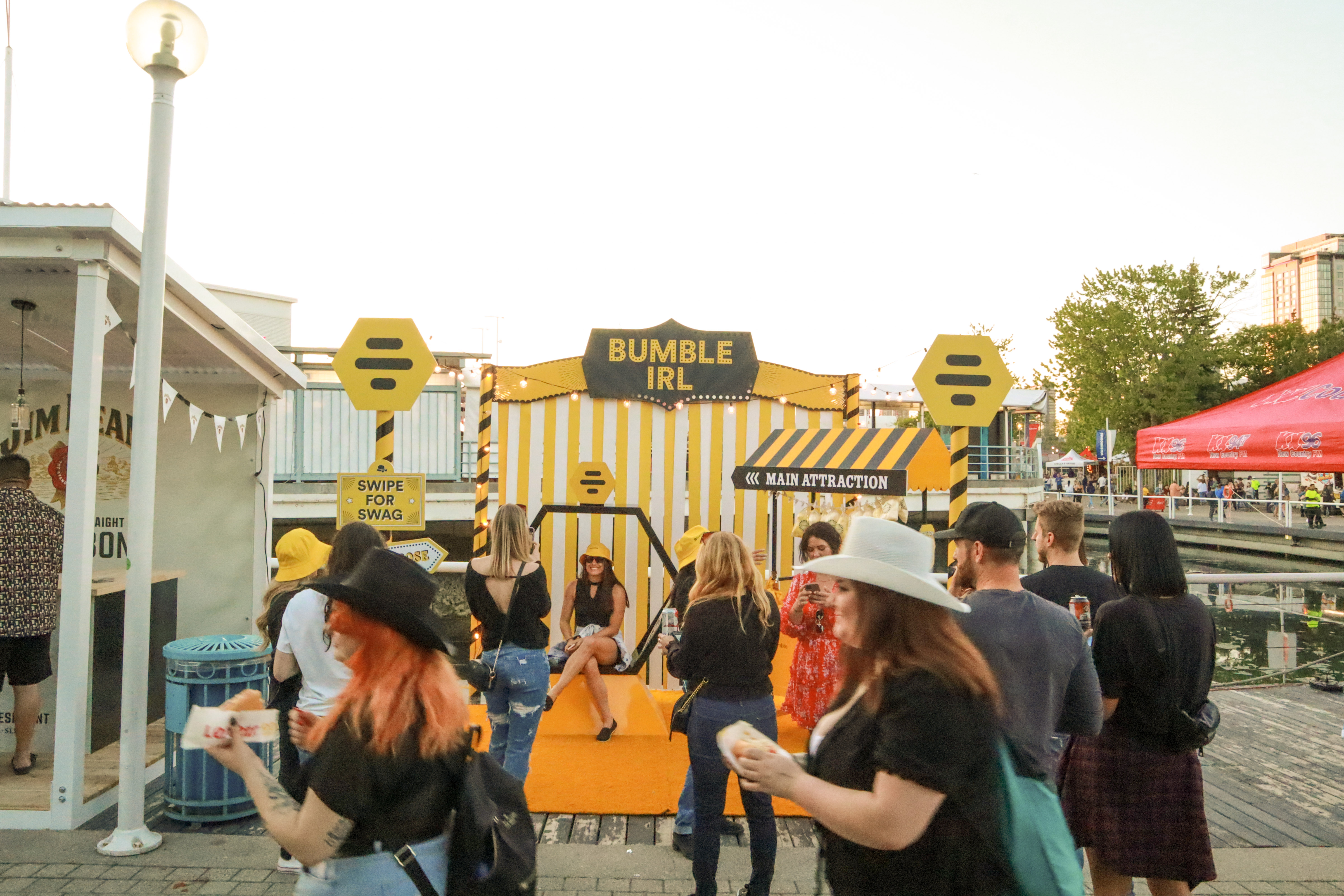 Bumble has partnered with Live Nation to bring a summer campaign about IRL couples to life.
The mixed media "It Started on Bumble" campaign includes Facebook, Instagram, Reddit and TikTok across North America through August, with a digital-first media mix designed to meet the app's target audience where they most often consume content – social media.
But Bumble also partnered with Live Nation for the Live Nation Summer Concert Series, which runs through to Sept. 3.
"Our partnership with Live Nation is another way for us to connect with Canadians over shared interests by celebrating the return of in-person events," says Sam Sokol, senior manager of integrated marketing for Canada at Bumble.
Through this partnership, the Bumble IRL experience is helping Canadians "Find what you're looking for on Bumble" at 10 shows at the Budweiser Stage this summer with an Instagram-worthy set-up and merchandise giveaways.
The series kicked off at the Miranda Lambert concert last month and Bumble IRL will be seen at upcoming shows this summer including Alicia Keys and Florence and the Machine. In addition, show attendees also have the opportunity to win tickets to future concerts.
All creative production and media planning was designed and executed in-house by Bumble's creative and copywriting teams. For the Live Nation Summer Concert Series, the company worked with Salt XC to help bring the Bumble IRL activation to life.