Rogers continues to grow revenue in Q2
The company also announced a new outside closing date for its merger with Shaw.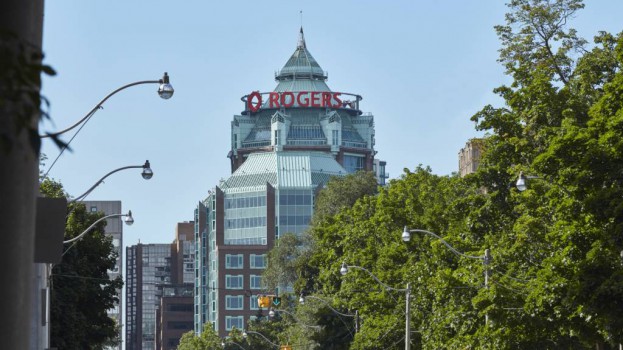 Even as the dual spectres of a recent service outage and regulatory approval for the Shaw merger loom, Rogers managed to deliver revenue growth in Q2, with a particularly strong performance in its media segment.
Total revenue was up 8% year-over-year in Q2, with growth hitting 6% for the year-to-date.
Media revenue grew by 21% year-over-year. The company attributed this to higher revenue from the Toronto Blue Jays and the return of home games this season, as well as overall higher advertising revenue across its properties. This was offset slightly by Today's Shopping Choice, where revenue continues to slip.
Expenses in media were only 6% higher in Q2, attributed to higher payroll and game day costs for the Toronto Blue Jays and Rogers Centre, as well as higher production and operating costs as a result of increased activities after COVID-19 restrictions were removed.
In its other segments, Rogers' revenue grew by 7% in wireless, driven by more roaming charges as travel restrictions loosen, as well as more mobile subscribers. Cable revenues were up 3%, due to pricing changes and growth in internet and video subscribers.
Rogers also announced Wednesday morning that it had reached an agreement with Shaw to extend the outside date of the companies' proposed merger to work towards regulatory approval.
The deal had previously been planned to close at the end of July, but has been blocked by the Competition Tribunal and Competition Bureau due to concerns over the impact the deal will have on the wireless market. Rogers and Shaw have already received approval from the CRTC, but also need to get clearance from the Minister of Innovation, Science and Industry.
The new outside closing date has been set for Dec. 31, 2022, with the option to extend to Jan. 31, 2023.
The report also comes after CEO Tony Staffieri appeared before a parliamentary committee on Monday in response to a massive telecommunications outage earlier this month that not only left customers without phone and internet service, but impacted services ranging from payments to 911 calls.
In addition to paying out $150 million in customer credits – which the company says will be reflected in its Q3 results – Staffieri said the company would be spending $250 million to create a split, "always on" network to prevent future outages.
By splitting its wireless network from its internet and wireline network, the hope is that it would create redundancies that would help it address future outages. Rogers says the outage was caused by a coding error that overwhelmed its common core network, which combines wireless and internet. This prevented employees from accessing it, as well as transferring service to Bell or Telus networks.