Echo power equipment carves out new sponsorship
Bell Media's 'A Cut Above' has integrated the brand throughout the log carving show.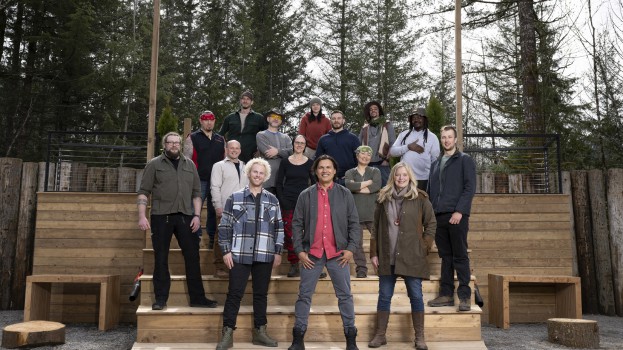 Discovery and Bell Media have launched a new Canadian competition series called A Cut Above based on a log carving competition. The series has already signed on Echo Power Equipment as a sponsor.
The series exclusively features Echo branding in the show's tool shed and each contestant uses Echo chainsaws for the carving challenges.
The show premieres Aug. 8 and stars 12 carvers from around the world who must demonstrate their creativity, strength and skill as they turn ordinary logs into works of art.
Each episode lasts one hour and sees the carvers compete to win both the Quick and Master Carve challenges while racing against the clock in hopes of avoiding weekly elimination. At the end of the competition, the remaining artist wins a cash prize and is declared "A Cut Above".
Even though production on the series has wrapped, Shannon Mckinley, senior manager of brand partnerships at Bell Media, tells MiC there are additional ways for sponsors to get involved, such as branded content, social extensions, influencer partnerships and tactical opportunities including superpods, mock advisories and billboards.
In terms of target audience, Mckinley says it's male skewed with a focus on the 18 to 24 and 29 to 54 age groups, and says there are also opportunities to reach female audiences. "It's probably more balanced than some of our other Discovery series," she adds.
Golden Globe-nominated actor Adam Beach joins the show as host alongside Canadian chainsaw carver Ryan Cook and esteemed sculptor Katharine Dowson who both serve as judges.