Connected TV is not OLV
Dave Pauk of Samsung Ads explains why lumping buys for the two platforms together could be limiting your reach.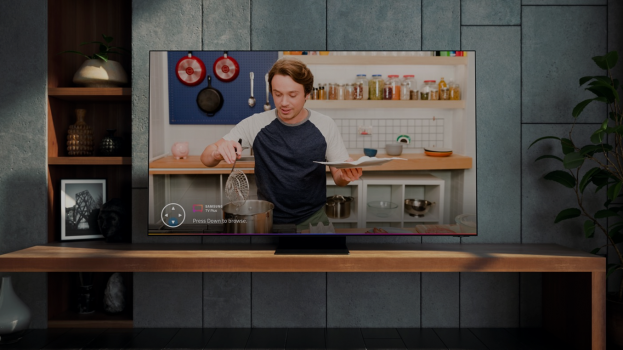 By Dave Pauk
Canadian TV audiences have embraced streaming like never before, and we have now reached a tipping point.
Specifically, smart TV household penetration is approaching 50% in Canada and growing fast. This is great news for brands, who've been searching for an alternative to linear TV's steady decline in ratings. But despite the optimism, there's still a common misconception amongst buyers that connected TV (CTV) is essentially just an extension of online video (OLV) and distinctly different from linear TV.
All too often, brands request to lump CTV into OLV buys. The digital buyer and the traditional buyer don't regularly communicate, which can lead to overplayed, untargeted ads and viewer frustration. The logic, faulty as it may be, is that the CTV and OLV fit roughly into the same marketing strategy bucket. While CTV started originally as an add-on to OLV, times have changed, and CTV now represents a distinct opportunity to reach more viewers. The truth is, CTV sits squarely between OLV and linear TV, and can offer the best of both worlds.
Canadian viewers pay more attention to ads on TV
According to a Think TV Attention in Advertising study, Canadians pay the most attention to ads on TV: 51%, compared to only 24% for OLV. CTV can do a great job of recreating the data-led, client-led, co-viewing experience of broadcast/linear on the biggest screen in the house, viewed in high-definition on smart TVs, providing viewers with a premium viewing experience.
OLV ads are often viewed as a nuisance
A study conducted by IPG Mediabrands agency Magna Global revealed that 65% of people skip OLV ads and do it as soon as possible. Further, 76% of consumers said skipping OLV ads is an ingrained behavior. OLV ads (in-stream and out-stream) can be interruptive and viewed as a nuisance, especially when ads run up to 15 seconds long.
CTV ads are non-skippable, provide that big-screen experience, and typically run within long-form content (TV shows, movies) with 100% viewability. When viewers see an OLV ad, their reflexes hit the skip button. This is highly unlikely with CTV because, like linear, viewers expect to see ads running within the content they're watching. In fact, advertisers running CTV campaigns that utilize Automatic Content Recognition (ACR) data can help brands with a deep understanding of their consumers to better find, reach and target the audiences that matter most to them.
Reach the cord cutters
Today's viewers want convenience. With CTV, you can reach the growing population that prefers the familiarity of linear TV with the convenience of connectivity and switching between multiple streaming networks. Often when viewers go to watch their favorite show on a broadcaster's streaming app, they later are faced with the rest of their programming behind a cable subscription, which leads to viewer annoyance and abandonment with fewer signups of either OLV or linear.
Savvy Canadian marketers, who have been seeing this massive shift in consumer behavior and consumption, realize they need to think about how and where they allocate their media planning and activation. As CTV and the number of connected devices per household increases yearly, it's time to think about rebalancing TV budgets.
With audiences embracing streaming at such a rate, advertisers should look afresh at their balance of linear TV and ad-supported streaming. Based on Samsung Ads' "Rule Of 40″ investment model, the rule is that 40% of TV budgets should be allocated to ad-supported streaming or AVOD, in order to reach a majority of the streaming audience when activating linear-only buys. If linear is the primary form of reach, we often see the linear rating declining, linear-only homes will consume more than their share of media providing under delivery of impressions to the growing streaming audience.
Dave Pauk is sales director at Samsung Ads Canada.