Not seeing the ROI you expected? Spend more, not less
In addition to seeing which platforms deliver the best returns, a Nielsen report finds half of advertisers could get better results if they increased investment.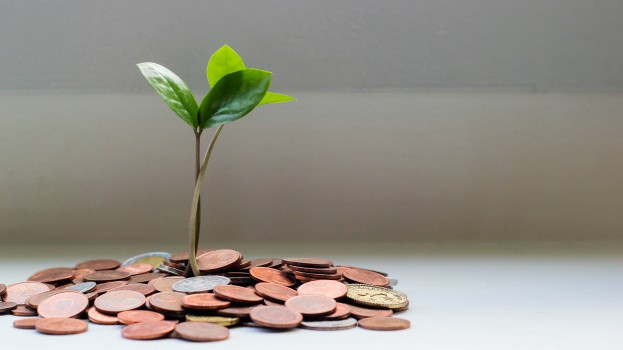 The old adage goes that "you need to spend money to make money," but a recent Nielsen report suggests half of advertisers aren't spending enough – or aren't spending it in the right place – to get the best returns.
Nielsen's report extracted 150,000 observations from campaigns around the globe that activated over the past several years. It found that 50% of marketers are not spending enough in a specific channel to enjoy stellar ROI results, and spend needs to be higher to drive the desired returns.
Matthew Palmer, VP of marketing effectiveness for Nielsen in Canada and Latin America, says that in order to optimize returns, advertising media and spend should increase in most cases, not decrease in response to underwhelming results.
"A lot of advertisers see initial returns for marketing mixed studies and see a low ROI, the immediate knee jerk reaction is, well, we should probably be spending less in this particular channel," he says. "Or, they see that their ROI at the total level is below average, and automatically assume that advertising isn't working. But often – as the report has found – it is a matter of them not spending enough and not reaching that kind of critical mass to achieve the optimal return."
Nielsen found there was a "50-50-50 Gap": while half of the media plans are underinvested by a median of 50%, ROI can be improved by 50% with the proper budget.
Palmer says this isn't an uncommon finding, but advertising in Canada is often not at the level that it needs to be to attain an optimal return. In fact, the study found that North American markets as a whole underspend than most other regions.
The report states that 66% of North America media plans were underinvested, on average, by 66%. If those plans were optimized to the right level, Palmer says there could be a 59% upside.
The main reason for the budget shortfalls? The absence of data, usually due to a lack of research, specifically that which might be for a particular brand.
"What ends up happening is that the budget is more based on history, as opposed to being data-driven: increasing or decreasing according to the brand performance that year," Palmer says. "So, if it was $20 million last year and the brand is up by 5%, it might be 5% more the next year. But, that initial $20 million budget number is not really based on anything real."
The report recommends that ad spend needs to be between 1.4% to 9.2% of a budget to remain competitive. The exact number will vary, but Palmer says that, typically, the smaller the brand, the more it will need to spend.
Full funnel marketing results could also be better, Palmer suggests, with only 36% of media channels faring above average on both the revenue and brand metrics fronts. The Nielsen report maintains that supplementing upper funnel marketing to existing lower and mid-funnel efforts can grow ROI between 13% and 70%.
"They need a balanced approach" Palmer says. "Advertisers are either focused on one funnel or the other: many are focused on sales-based outcomes, while others are solely focused on upper funnel metrics like brand awareness and consideration. It's important for advertisers to maximize their media plan effectiveness in driving those upper funnel metrics because eventually they do translate to conversions and sales, but it's equally important to ensure that volume is being maximized with focus on the most important metric at the end of the day: sales."
In terms of effective Canadian channels, Palmer says that while the impact of podcast advertising is negligible, influencer results are very strong in almost every campaign it examines. While podcast ads, branded content and influencer marketing all deliver around 70% on aided brand recall, the ROI on influencer marketing is on par with mainstream media ROI.
Social media as a whole outperforms most other marketing vehicles in Canada, with even TikTok showing strong early returns and one Palmer sees "growing n potential and profitability for advertisers."
Palmer says digital video tends to perform better in Canada than many other markets, for both sales and brand building effectiveness, a finding he was personally surprised by. One medium that's not so effective in Canada? Out-of-home, which doesn't tend to drive strong returns, and tends to underperform.
For ad sales growth strategy, social media delivers 1.7 times of the ROI received by TV, yet receives less than 33% of TV ad budgets. It should be noted that when it comes to ad budgets, publishers are not only competing against others in their channel, but also other channels.
"Spending needs to be in the right proportion across the different channels," says Palmer. "Online video and television, or Google search or any other search vehicle for that matter, work together, but what works for most brands may not necessarily be appropriate for your particular brand."
For audience measurement, Nielsen notes that campaigns with robust on-target reach deliver improved sales outcomes, but only 63% of ads on desktop and mobile are on-target for age and gender.
"What we found in this particular study is that there is a very strong relationship between the target audience that was reached by a campaign and the campaign's ROI," Palmer says. "It only makes sense – targeting your audience and ensuring that they're seeing the ad that you're intending them to see."