Twitter redesigns Spaces to host podcasts
The new version of the platform's audio features is more focused on content subjects and discoverability.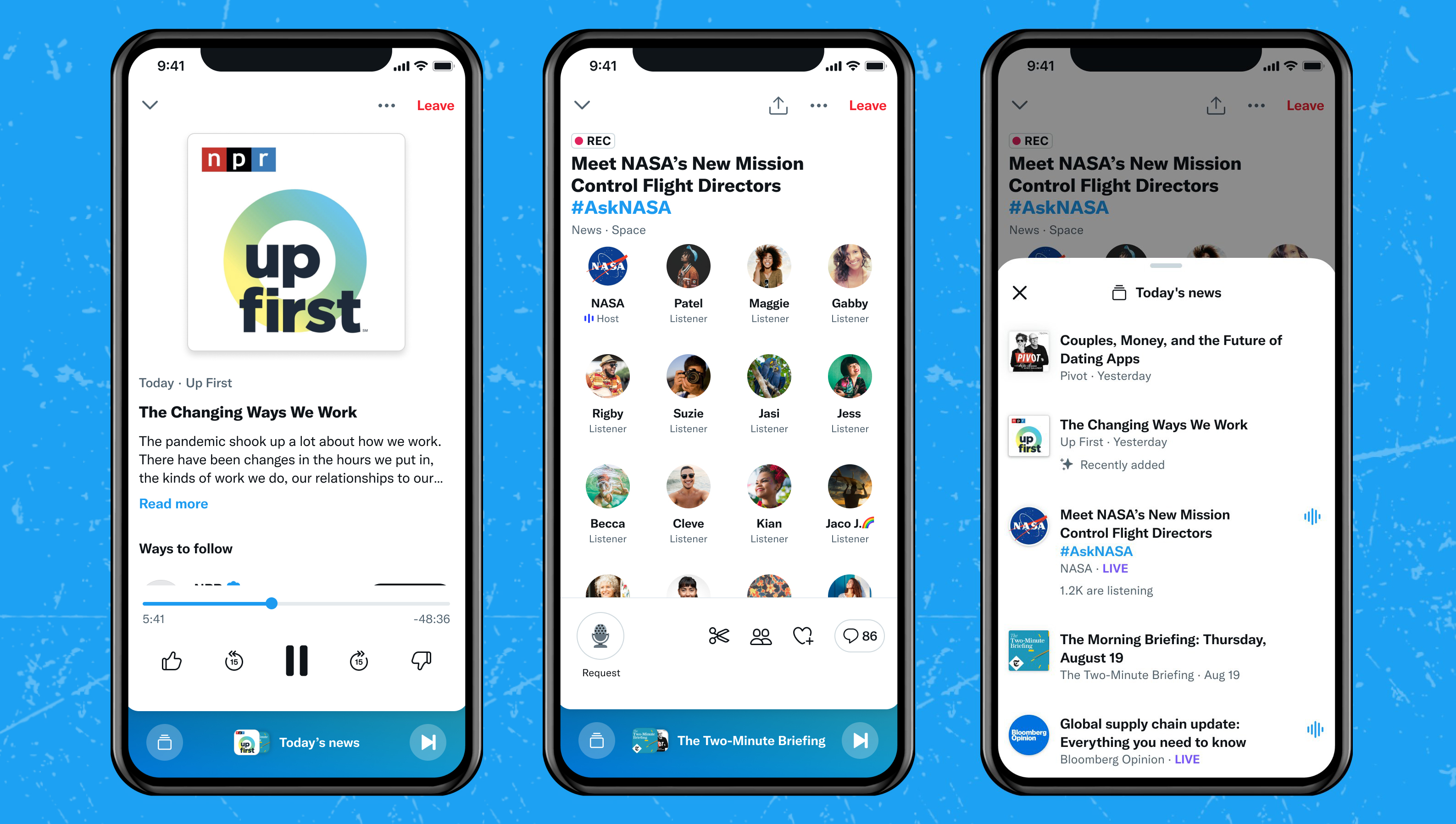 Twitter has started integrating podcasts into its platform as part of a redesign of its audio-focused Spaces tab.
"We know that some discussions need more than 280 characters, and bringing people closer to the ideas, content, and creators they know and love is core to Twitter no matter where the conversations take place," reads the Twitter announcement.
The podcasts will be part of Spaces, which is now organized into personalized hubs that group audio content together by specific themes like music, sports and news. As such, Twitter listeners will have access to a more personalized selection of live and recorded podcasts discussing the topics that are most relevant to them.
Twitter first launched Spaces in late 2020 in an attempt to compete with upstart audio platform Clubhouse, which allowed people to host live discussions with guests and allow their followers to listen in. The redesign changes things on Spaces in two ways: in addition to allowing pre-recorded podcasts, the tab now also allows users to find content based on subject, instead of just a personality or media outlet.
Twitter listeners can further ensure their suggestions are customized to them by giving suggested podcasts a "thumbs up" or "thumbs down" according to their preferences. This will allow Twitter users to build podcast lists that are of interest to them.
The Spaces tab with the new podcasts is now available to global English-speaking audiences on iOS and Android.