Montreal Canadiens get RBC as first jersey sponsor
The Habs are the first Canadian team to put ads on its sweater, a new sponsorship option for the upcoming NHL season.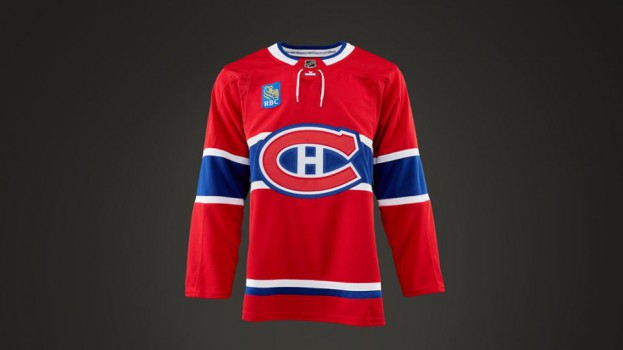 The Montreal Canadiens are the first Canadian team to announce its jersey sponsor, going with RBC for the 2022-23 NHL season.
The RBC logo patch will be featured on the upper right of the team's home jerseys during preseason, regular season and playoff games.
"There are very few organizations, which, like our own, have a heritage that dates over a century and a legacy of making a difference in the lives of those across generations," said France Margaret Belanger, president of sports and entertainment at Canadiens owner Groupe CH. "We'd be hard-pressed to find a more appropriate association than the one we can formally unveil today."
"At RBC, we believe sports have the power to unite communities. And hockey, which is part of Quebec's rich heritage, brings an entire nation together," added Nadine Renaud-Tinker, regional president for RBC in Quebec.
Fans have the option of buying their own jerseys with or without the sponsor logo on it – and based on feedback so far, the RBC version might not be in high demand. While die-hard hockey fans consider their team's jersey to be somewhat sacred, the Canadiens jersey has a special place in the culture of Quebec and Canada, as immortalized in stories like The Hockey Sweater.
For each jersey with the RBC logo sold through the team's official store, the bank will donate $20 to the Montreal Canadiens Children's Foundation.
RBC also has plans to extend its sponsorship through fan experiences, in-arena activations and "jersey engagement programs," with more details coming over the next few months.
The 2022-23 NHL season will be the first giving the team options to sell ad space on jerseys after owners voted in approval of the measure last year.
Though other Canadian teams have yet to announce whether or not they will have ads on jerseys for the upcoming NHL season, the league has also advised that sponsorship deals can be signed at any point in the season. Thus far, teams with jersey ads do seem to be the outliers, with only the Arizona Coyotes, Columbus Blue Jackets, Minnesota Wild, Pittsburgh Penguins, St. Louis Blues, Vegas Golden Knights and Washington Capitals joining the Habs in announcing deals – though that could change.
One team that will likely not have ads on its jersey, at least at the start of this season, is the Edmonton Oilers. TSN's Tom Gazzola reported last week that the Oilers were not pursuing a jersey sponsorship, at least not for now. The Oilers also do not have a helmet ad for home games, but will reportedly have a helmet sponsor for away games. After having the Rogers logo on its helmets for the delayed 2020-21 season, the team went without a sponsor for the 2021-22 season.