Wendy Goldman Getzler
Articles by Wendy Goldman Getzler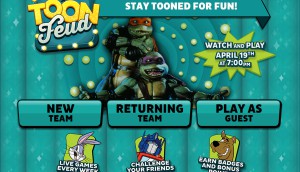 Teletoon Retro launches second-screen trivia game
The online cartoon trivia games, Toon Feud in English and Les P'tits Genies in French, are accessible via tablets, smartphones or computers.
Astral renews four Canadian series
Astral's Family Channel and Disney Junior have ordered up new episodes of four Canadian original productions for the 2011/2012 season.
Co-entertainment, media multi-tasking on the rise
The latest FMX Family study out of the US indicates that parents and children are cohabitating like never before on social media, alongside softer parental perceptions on media use.
Kids' digital media usage continues to rise: study
The latest reserach from the Joan Ganz Cooney Center indicates that children as young as two are becoming adept at media multi-tasking.
Astral brings Disney XD to Canada
Canada's Astral Media is adding to its slate of youth programming with the launch of the multiplatform Disney XD brand on June 1.