WPP's GroupM launches Xaxis
The new audience-targeting buying platform claims the world's largest database of audience profiles.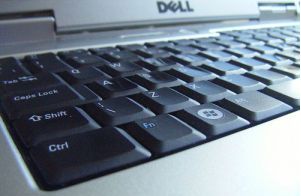 WPP's ad-buying unit, GroupM, has announced the launch of its newly formed digital audience-targeting platform Xaxis, available in 11 countries across Europe and North America.
The platform was created through an amalgamation of individually run global platforms, such as The Media Innovation Group, the MEC Audience Buying and Planning Team and The GroupM Marketplace, and will feature what it describes as the world's largest database of audience profiles.
These profiles, formed through an individual's online activity, anonymously track information on each person and create a consumer portrait.
The company currently estimates its number of individual consumer portraits at over 500 million.
Because of the depth of this data, clients of Xaxis will be able to be very specific in its target audience type, whether demographic, psychographic or situational, Xaxis North America managing director Paul Dolan tells MiC.
"We're at a tipping point in Canada for audience-targeting," says Dolan. "There's a lot of untapped prospect."
Data management platforms such as Xaxis have drawn outcry from privacy awareness groups, but Dolan says the platform is consumer-friendly, with the ability to opt out of the profiling at any time on Xaxis.com.
Xaxis also encourages each of its clients to put a privacy icon on each targeted ad, allowing the consumer to click on the icon and disable the program, says Dolan, adding that he believes most consumers react positively to targeted ads.
"I think most people are of the mindset that, if you're going to see ads, you might as well see ads that interest you, as opposed to the 'lose belly fat' or 'punch the monkey' type of ads you might frequently see," he says.
The company would like to extend its reach to Asia and South America by this time next year, says Dolan.