Retail sales tell a turbulent tale: report
Kubas Primedia issues the latest installment of its Major Market Retail Report.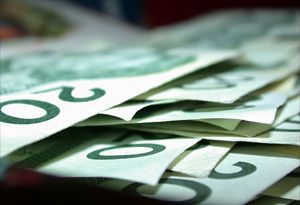 Kubas Primedia, a Toronto-based market research company, has announced updates to its 2011 Major Market Retail Report (MMRR) and predicts a slight gain in 2012 after a rocky road for retail this year.
According to the report, the start (Q1) of 2011 was slow with only a minor rebound in the second quarter.
Total retail, which includes the food and drug, store merchandise and automotive groups, was up 3.3% at the six-month mark this year, but only because of a 9.5% gain in automotive sales.
The second quarter saw declines in supermarket sales, down by -0.8% and health and personal care sales, down by -1.4%. Additionally, furniture sales took a fall, down by -1.2% and so did building material and garden equipment & supplies dealers, which dropped -5.2%.
A positive jump up in sales was recorded for general merchandise,  up 4.3%, and clothing stores, which jumped 4.7% in the second quarter.
All in all, the MMRR remains slightly optimistic for the overall 2011 sales, with the prediction of the food and drug category gaining speed toward the end of the second half of the year.
The report states that an increase in spending could be attributed to gas prices stabilizing.
Even though this year provided a wavering sales recording, the report projects a 4.2% gain over total retail sales in 2010.
The outlook for 2012 looks promising, with total retail sales predicted to be up 5.2%.