How the Bell/CBC Olympic partnership came together
Bell Media's Kevin Crull, CBC's Jeffrey Orridge and PHD's Helena Shelton weigh in on the bid partnership.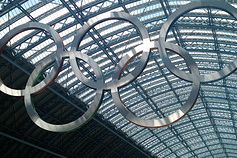 Hot on the heels of the announcement that Rogers Media was dropping out of further Olympic Consortium bids, Bell Media and the CBC announced Friday the two companies will partner on a bid for the exclusive Canadian media rights for the Sochi 2014 Winter Olympic Games and the Rio 2016 Summer Olympic Games.
Kevin Crull, president, Bell Media, tells MiC the partnership with the CBC came together shortly after his team learned Rogers would be dropping out of the Consortium after the 2012 Olympic Games in London.
"We have a long history of working with the CBC together on the Olympics prior to Vancouver," he says. "When we realized the Consortium wasn't fitting in Roger Media's strategic direction, we wanted to quickly rekindle a structure with CBC."
There is no question the ROI of broadcasting the Olympics is challenging, Crull says, but partnerships help shoulder the costs.
Jeffrey Orridge, executive director, sports properties, CBC, says the games are simply too big for one broadcaster to take on alone.
"We recognized that the Olympic property is so large and of such great scope that it requires numerous properties and a great deal of space in the broadcast schedule to be fully serviced. It has always been felt that one single network couldn't do it justice," he says.
Although revenues for the last Games were affected by the recession, ad rates for premiere events like the hockey playoffs soared, and Crull says he expects the Games to remain a valuable property for advertisers.
"There is no question the Olympics are a premium property for advertisers," he says. "They recognize the size of the audience and brand association with the Olympics is about as good as you can get."
Helena Shelton, EVP trading and accountability, PHD Media, says major shifts in the Canadian media landscape made the recently announced partnership changes for the Olympics inevitable.
"Since the first Consortium was pulled together all broadcasters [CTV, Rogers, CBC and Shaw] have gone through leadership changes which inevitably brings change to any organization," she says.
"It is no surprise that the Consortium would change since its inception, as has the media landscape. I believe that both CTV and CBC with their experience with live events programming and past Olympics will bring quality coverage across all platforms, whatever that may look like in three years."