Touche!PHD wins Tourisme Montreal
The company was one of six competing for the digitally-focused client.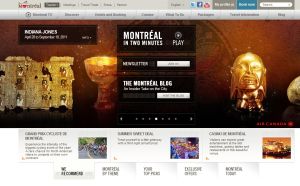 Touché!PHD has been named the media agency of record for Tourisme Montreal, a private, non-profit organization.
Alain Desormiers, president, Touché!PHD, tells MiC the company was one of six competing for the client, which will be heavily focused on digital, working with the organization's creative agency, Sid Lee.
"It is a very interesting case. In media today you need to work offline and online, but this account is so much about digital," he says. "We really want to emphasize the digital."
Desormiers says the target market for Tourisme Montreal is mainly tourists living in the north eastern areas of the US, such as New York and Boston. He says work on the new client will start up within the next few weeks.