Carat wins GM
Aegis Media's North American CEO tells MiC about the win, and the effect it will have on the agency's Canadian presence.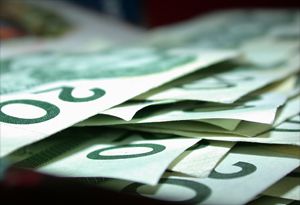 GM has ended its five-month global media agency review and announced Carat is now handling its media operations account.
Faye Roberts, communications director at General Motors of Canada Limited tells MiC Carat and its parent company Aegis Media were one of four holding companies on the shortlist for the account win.
The account makes Carat responsible for most of GM's global planning and buying operations for consumer-facing media, including broadcast, digital and social media. Prior to the review, GM worked with more than 40 agencies worldwide, according to a story on Ad Age.
"We wanted a media agency partner with the sophistication to leverage global marketing opportunities," said Joel Ewanick, VP and global chief marketing officer, GM, in the company release. "Carat has an innovative approach to drive significant marketing value and their service model has been tailored to align well with our global and regional brands. They are uniquely positioned to help us form strong media partnerships and drive significant global efficiencies."
Nigel Morris, CEO of Aegis Media North America tells MiC the win is a big one for them because of the account's size, and also because of the level of innovation he says the brand is interested in pursuing.
"What is exciting for us is they are prepared to be visionary in the way they see digital channels, whether it be mobile, online or a totally integrated program," he says. "We went to them with a very innovative solution and that seemed to align very well with them. It is a big win, but it is also a very innovative win."
Morris says the win kicks off Aegis Media's year with a "flying start" and adds it will have a big effect on the agency's presence in Canada.
"Clearly in Canada it will have a sizable effect on our scale in the market, GM is a very significant spender in Canada," he says.
Carat takes over the account from M2 Universal in Canada and begins working on GM's media operations in most global countries, with the exception of China, India and Brazil, which have separate media agencies working on the account.