Mediabrands delves into social media
Canadians use an average of 2.9 devices to access the internet, according to the latest Wave study from UM and M2 Universal.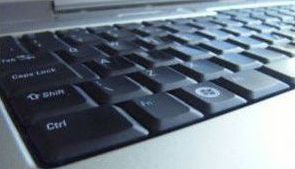 Mediabrands' agencies M2 Universal and UM presented the latest installment of its social media tracker study entitled "Wave 6," last night at the Spoke Club in Toronto. The study compared current results with past findings and dove into "The Business of Social" with a focus on the value and significance of the space today.
The study surveyed more than 41,000 internet users across 62+ countries (the number has gradually risen from the inaugural study's sample size of 7,500 consumers in 15 countries), and addressed the challenge of convincing consumers to spend more time with brands.
According to the study, social networking is increasing ever so slightly – 61.7% of the 1,500 Canadian respondents said that they've managed a social media profile in the last six months compared to the previous year's 61.2%. Those who participated in the study said they spend a weekly average of up to seven hours on social networking sites, five hours on blogs and 11 hours on the internet.
Canadians use an average number of 2.9 devices to access the internet, with a desktop taking the number one spot (around 60%), a laptop coming in second (around 50%) and a smartphone coming in third (around 30%). Close to a quarter of respondents said they prefer to use a tablet to make a purchase, with a third stating they use it to watch content.
The survey found that people mostly use social sites to stay in touch with friends, to hang out or waste time, to be entertained and to express themselves.
A good portion of internet users (64%) are concerned about the amount of personal data being shared online. Yet, 37% of them say that social networks are integral to their social life and will use the sites to share their location (22%), upload videos (28%), display their interests (45%), upload photos (57%) and update their status (63%) on a regular basis.
When it comes to interacting with companies and brands, social media users want to access discount vouchers, fun and entertaining content, receive personal responses to issues and complaints and read news about product developments and upgrades.