NXNE takes sponsorship cues from its southwest counterpart
Moosehead, Intel and Converse are all new sponsors at this year's festival, which will see more interactive sponsorship activations.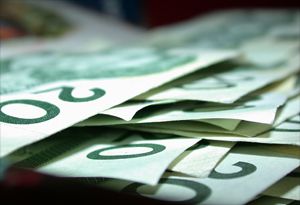 Toronto's NXNE festival is getting ready to blast out the best in tech, music and film this coming June. And Daniel Ewing, director of partnerships, Embrace (the company involved in putting the festival together) tells MiC that we can expect to see more interactive sponsorship activations as some brands follow trends from the festival's southwest counterpart.
New sponsors added to the festival roster include Moosehead, Phillips, Intel, Contiki Holidays, Converse and Lug, with AOL Canada and it's music site, Spinner.ca staying on as top-tier sponsors.
Converse, which has signed on as a sponsor in the past but not in the last couple of years, will be activating by taking over a downtown venue for a couple of days and providing festival attendees with an interactive branded pit stop.
Says Ewing, "that's the type of thing we saw from SXSW and now there is a spillover [of that in Toronto]. Brands will take over venues, warehouses, parking lots or whatever and do anything and everything from building their own structure in a lot to [dominating] a venue."
Another brand activation trend which Ewing says became a fixture at the US fest, and increasingly so at the Canadian equivalent, is that of brands documenting music shows and posting the video content to their online channels. AOL Canada, for example, plans to create footage leading up to a public music event at Yonge-Dundas (happening during the festival weekend on June 16) with interviews of the headline band, The Flaming Lips, to be a part of a "Day in the life" series. More interviews with the NXNE artists will be filmed and uploaded to Spinner.ca.
"Brands are figuring out that they need to be [online], but they also need cool and compelling content to be able to bring eyeballs to those channels," says Ewing, noting that NXNE will put on 650 shows over the seven days. "Where else do you get that kind of volume of content? People are interested in it because, being one person and only having so much time, they aren't able to see every show that's out there. But, if a brand is able to help you see [some of] the shows that they missed, then that's a great thing. They [have a reason] to spend time on their channels."
NXNE is taking place in venues in downtown Toronto from June 11 to 17 and expects to receive 300,000 attendees. Ewing notes that the festival crowd is typically between the ages of 18 and 34, with the event at Yonge-Dundas drawing in people of all ages living in and visiting the city.