Viewers get an insider scoop from Cinemix
Film distributors are using the new multiplatform offering from Astral Mix to entice audiences with film reviews and interviews.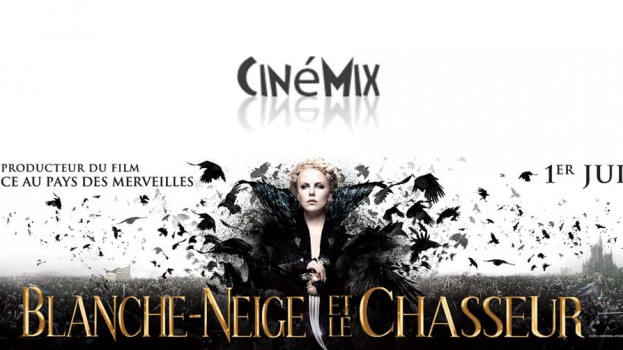 Astral Mix (a division of Astral Media) has launched Cinemix, a new two-week multiplatform plan for film promoters, that includes a 30-second TV vignette of customized content relating to upcoming movie releases as well as radio promo spots, static 10-second digital OOH boards and online big box and mobile banner ads.
The media suite is primarily offered in Quebec, and Nicola Petrie, director, Astral Mix, tells MiC that the media co can provide more reach with the 10 specialty channels (such as Télétoon Rétro, Canal D and Ztélé) included in the plan. In English Canada, Astral is limited in terms of TV with only two youth-skewing channels, Disney XD and Teletoon, says Petrie, adding that they are in the midst of conversations with Toronto agencies in order to create a similar plan that includes radio, OOH and online in the market.
Cinemix content will include interviews conducted by French TV hosts Nicolas Ouellet and Isabelle Lacasse. The personalities will speak with film directors, actors and viewers as well as cover red carpet events within a 30-second segment. Following the editorial content (or "À l'affiche" which translates to "Now showing"), a trailer for the film will air.
Universal Films is the first company to use the product for the recently released Snow White and the Huntsman in Quebec, says Petrie.
The OOH digital component includes a digital static image for the film which is placed on highways in Montreal, capturing audiences as they enter and exit the city, and can run with multiple images in rotation, says Petrie.
"It basically gives high reach and frequency in a short period of time, which is critical for movie producers," she notes of the relatively short lead-up to the release of a film. "The plan reaches 84% of Quebecers, so 2.5 million French Quebecers between ages 18 to 49 will be reached [on average] 11.2 times."
She explains that Astral Mix launched the offering in order to get more film distributors to think about working with the media co and begin creating customized campaigns that sit across its multiple platforms.
"[It] allows the advertiser to influence consumers by presenting movie reviews and trivia in a fun, interesting and regionally relevant manner," she adds. "[And] has the potential to accelerate the popularization or adoption of the film which increases the odds for a big box office opening for the studio."