Fountain Tire puts TV on the radio
The western tire company has brought its TV spokesperson to the airwaves to promote its fall sale.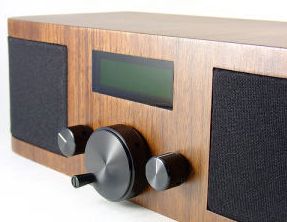 Western Canada-based Fountain Tire has launched a radio campaign that puts its long-time TV spokesman Thom Sharp on the airwaves to advertise its annual tire sale.
Copy in the ads, with media by Vizeum and creative from One Advertising, has the spokesman confused over the numbers four and three because of the tire co's "4 for 3 sale," James Bliss, marketing manager, light vehicles, Fountain Tire, tells MiC.
"People who drive are really big listeners of radio and if we are trying to reach people who are looking to buy cars it is a good vehicle to do that," he says. "We can also target it pretty well to our market."
Bliss says the target market for the tire co is adults 25 to 54. Karen Howe, senior VP, creative director, One Advertising, says Fountain Tire likes to use humour in its advertising to grab attention for a product category that isn't typically the most exciting.
"Tires are fundamentally a low interest category," she says. "They are a grudge purchase and people don't buy them very often. It is important to do interesting creative to promote them in TV and radio to increase interest around them. You want to reward people for paying attention by giving them an entertaining ad."
Radio spots are running in BC, Alberta, Saskatchewan and Manitoba until Oct. 13, with two more launching later this year.
Radio spots:
Fountain Tire.Synchronized (4for3).FTRR-011-12R30E
Fountain Tire.Trumpet (4for3).FTRR-010-12R30E