Nielsen and Twitter partner
New social TV measurement service will go live around the start of the fall 2013 season.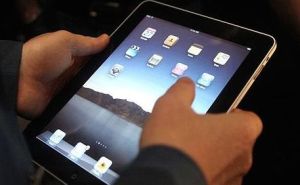 Nielsen and Twitter have announced a partnership, joining forces to launch the Nielsen Twitter TV Rating, joining the ranks of social TV measurement companies like Canadian firms Networked Insights and Seevibes.
The new metric, which is set to launch in time for the Fall 2013 TV season in the US will enhance the analytics available from Nielsen's recently acquired SocialGuide by adding in measurement of the total for social TV activity. This includes the number of people participating in the conversation and those who were exposed to the activity (Twitter followers) to provide the size of the audience and effect of social TV to TV programming. The acquisition of SocialGuide was made by NM Incit, the hub of Nielsen's social media analytics efforts.
According to the latest Nielsen NetView study, which was released in October of this year, Twitter users on PC and mobile are 46.3% male and 53.7% female, with the majority of users (26.9%) of the social network in the U.S. between the ages of 35 and 49, followed closely by people aged 25 to 34 (21.2%).