Spotted! Pizza Hut draws for fans
The QSR celebrated its latest Facebook milestone with a live drawing execution.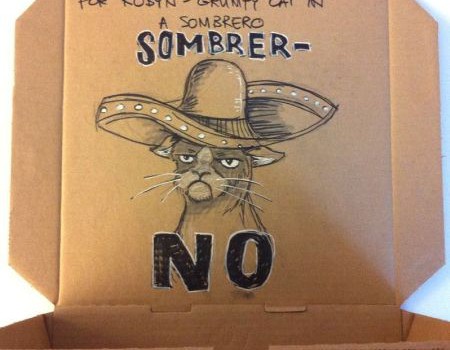 Yum! Brands chain Pizza Hut Canada celebrated its 200,000th Facebook fan yesterday afternoon by bringing a popular special request to life.
The brand, working with its creative agency of record Grip Limited, had illustrator Kate Laudrum drawing requests on Pizza Hut Canada boxes live on YouTube as fans wrote in through the page. Trevor Gourley, copywriter, Grip Limited, tells MiC the idea for the execution, which went on for four hours, came from special requests people leave for drawings when they are ordering a pizza.
"There is a pre-existing phenomenon where people will ask for a drawing in the special instructions box in the online order form and every once in awhile someone at the restaurant does it," he says. "This seemed like an obvious extension and something we could do to celebrate with fans."
This execution is the latest in a line of executions that Pizza Hut Canada has done for its Facebook fans, including a Valentine's Day pizza love song and a perfume that it distributed to fans last year. Gourley says the Facebook page is something of a test-ground for Pizza Hut Canada campaign ideas, adding if something like a particular style of humour does well there it is more likely to make its way into a paid media spot.