Consumer confidence sees May rebound: study
The latest TNS study suggests that Canadians are feeling better about the present and future after a rough April.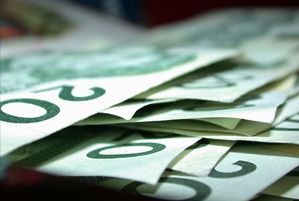 Consumer confidence rose sharply this month as Canadians appear to have shaken off April's bad news about the job and housing markets, suggests the latest Consumer Confidence Index from Taylor Nelson Sofres (TNS).
According to the study, which uses a base score of 100, with scores below signalling that consumers feel less confident than usual and scores above suggesting they feel more confident, consumer confidence rose sharply to 97.7 from 94.4 between April and May, reaching its highest point since January.
Meanwhile, the present situation index, which measures how Canadians currently feel about the economy, soared 5.7 points to 98.4 from 92.7.
"Canadians' confidence in the economy continues to be highly variable as we are seeing sharp swings up and down," said Norman Baillie-David, SVP, TNS Canada, in a statement. "This tells us that Canadians are still unsure how to interpret the economic signals."
The expectations index, which measures how Canadians will feel about the economy six months from now, also bounced back, rising 3.8 points to 102.8, its highest point since May 2012.
The buy index, which measures consumers' willingness to invest in big ticket items, remained flat in May, dropping to 91.6 from 92.2.
"Canadians are being prudent, and not letting emotional highs or lows about economic news affect spending plans, which are pretty set," said Baillie-David.
The Consumer Confidence Index was conducted using a sample of 1,015 Canadians collected between May 6 and 9 using TNS's bi-weekly telephone omnibus service. The margin of error is plus or minus 3.1 percentage points.