Visa buys the top spot: Media Monitors
Visa bought the most airtime in Toronto for the week of Sept. 2 to 8, according to the latest Media Monitors report.
The company moved up one spot from the previous week, taking over the #1 spot from Ford Lincoln with the motor company dropping to #2.
RBC Royal Bank enters the list at #3, Mitsubishi Motors joins at #4 and Rogers Wireless stays put at #5, rounding out the top of the list.
In Montreal, CTV joins the list in the #1 spot, with last week's biggest buyer, Visa, moving down one spot to #2. Ford Lincoln moved down from #2 to #3, IGA dropped from #3 to #4 and Brault & Martineau loses a spot, going from #4 to #5.
Toronto:
By brand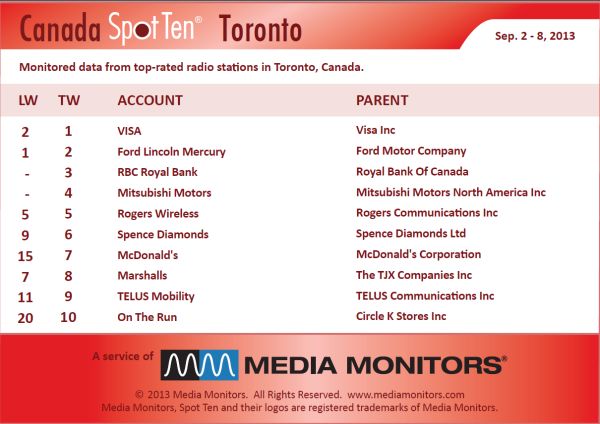 By category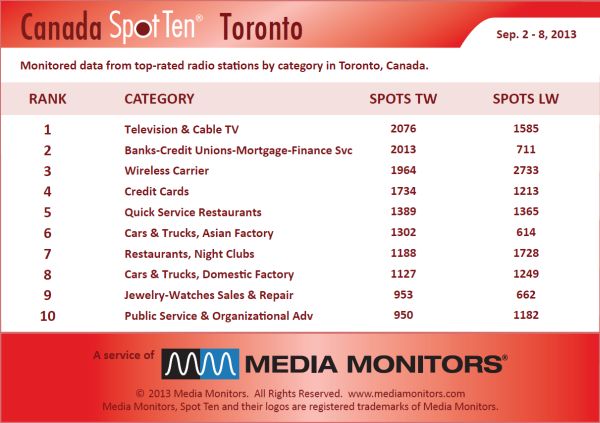 Montreal:
By brand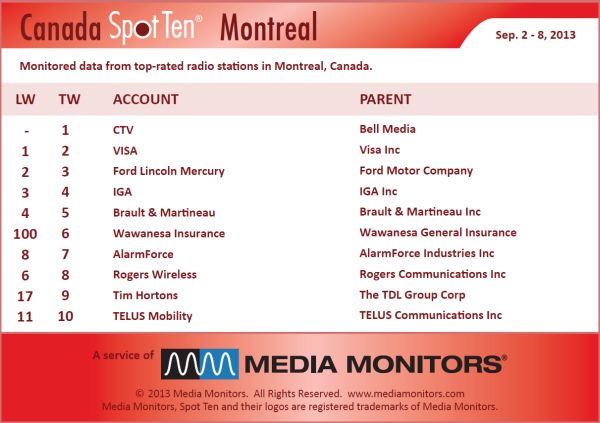 By category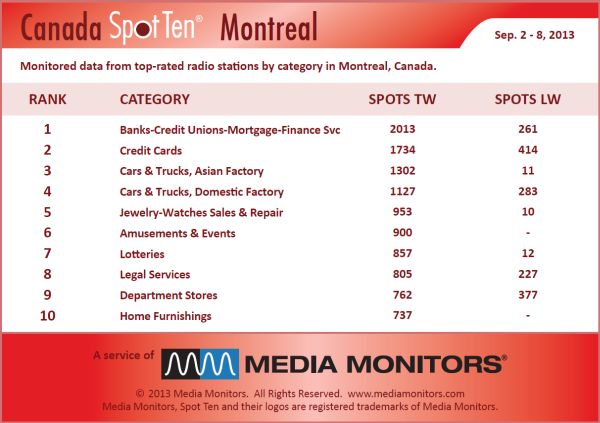 Tags: ctv, media monitors, Montreal, Toronto, Visa