Torstar posts Q3 losses
The media company attributed its media segment losses to declines in newspaper ad revenue, while digital losses were due to lower revenues at Wagjag and Workopolis.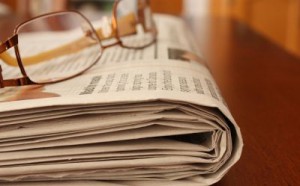 Torstar has reported its Q3 financials, which show that total segmented revenue for the period ended Sept. 30 was $328 million, representing a $27.4 million drop from the same period in 2012 and marking the seventh straight quarter in which the media company has seen revenue declines.
The numbers include a $5.1 million decrease in revenue at Metroland Media Group's TMGTV, which was accredited to lower product sales.
Media segment revenues, excluding the $5.1 million drop at TMGTV, were down $15 million from the year-earlier quarter, with losses attributed to continued declines in print advertising revenues at Torstar's newspapers and partially offset by growth in distribution revenue at Metroland.
"In the third quarter and first nine months of 2013, the media segment continued to face challenges as a result of shifts in spending by advertisers combined with economic uncertainty," said David Holland, president and CEO, Torstar Corporation, in a statement. "For the balance of the year, print advertising revenues are likely to continue to be under pressure. However, distribution revenue is expected to continue to grow."
Meanwhile, despite increased profitability, digital revenue in the media segment also saw a third-quarter dip, dropping 8% compared to Q3 of 2012. The losses were primarily the result of lower revenues at Workopolis and Wagjag, but were offset by growth in other digital properties, including eyeReturn Marketing and Thestar.com. All told, digital accounted for 11.1% of total media segment revenues.