Top takeaways from the Mobile World Congress: blog
Neil Sweeney from Juice Mobile and Naveed Ahmad at Addictive Mobility gives MiC CEO-level insight from the show floor in Barcelona.
This week the mobile industry gathered in Barcelona for the 2014 Mobile World Congress. The Canadian contingent included Neil Sweeney, president and CEO at Juice Mobile, and Naveed Ahmad, CEO at Addictive Mobility, who took the time to break down the key learnings from the festival for MiC readers.
Neil Sweeney: I have always said that if you go to a conference and learn a lot – you don't know your business.  Nothing at MWC was shocking to those that have been in the mobile space for years, but there were clearly some themes that we will see play out in the media and marketing space over the coming years that will have a profound effect on our industry.
The one takeaway for anyone is simple: data. While not specifically spoken about in all of the product releases or company pitches, by far and away the largest theme to me was the fixation on data and how it is pervasive in every model and business on the MWC floor. This is not really new to any of us in the marketing or mobile space, but the challenge for media lies in the fact that consumers are producing data at such a rapid rate that I don't think the industry really understands or is set up to handle. Simply put, passively using data to help make decisions regarding planning, buying and execution is not going to cut it moving forward considering that 90% of the world's data was created in the last two years.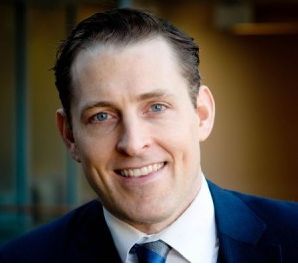 Smart watches and other wearables, the connected city and even the Oral-B smart toothbrush, which was on display this week, are all interesting products. The key aspect to these products is that they are all a manifestation of data and machine learning. The winners in marketing in the future will be those who are the most committed to data. Period. What every brand, agency and marketer should be thinking about and asking themselves right now is "when was the last time I used data to make a decision?" and more importantly, "how can I increase that usage by 100x?" How marketers answer this question will really outline how much work a company has to do. Data is a differentiator and commitment to data is a mindset. One positive to this challenge is that the industry is showing signs of embracing this task as attendance from traditional agencies, brands and media companies was visibly higher at MWC this year than previous years.
One of the more exciting projects from MWC was the AllSeen Alliance, an open source initiative formed by The Linux Foundation and industry leaders to drive a universal framework to connected devices and systems. The alliance allows products owned by totally different manufactures to communicate with one another seamlessly without the need to work together during development.  Today the average home has seven connected devices and this number is expected to grow to 20 within the next five years. Qualcomm, always an innovative presenter, displayed an entire house that had locks, air filters, fans, plugs, coffee makers, TVs, speakers, clocks, etc. all interconnected. While some of the use that cases displayed were far-fetched, the point was that mobile utility is being embedded into every product that we as an industry market every day. Technology and connectivity is becoming the core selling point for a majority of consumers. Don't believe me? Ask yourself, what sells cars today – horsepower or the technology inside of it? Here's a hint: the average luxury car now has 100 million lines of code embedded into it.
The line between advertising and product is increasingly thin. It will be fascinating to see how we as an industry change the way we market these new products and the data and tactics that we use to make decisions.
Naveed Ahmad: Aside from Mr. Zuckerberg paying us a visit to rationalize his $19 billion purchase of WhatsApp and the release of Samsung Galaxy S5 and Gear 2, for me the most interesting observation was the changing landscape of mobile advertising that was reflected here at MWC.
If booth size, and number of new booths, is any reflection of the global mobile advertising ecosystem, then the phrase
"come one, come all" jumps to mind. More specifically, there were a number of new entrants attending MWC both from the supply side as well as from the demand side of the business.
Here are some key observations:
1) Online players no longer just online players: When I spoke to two of the largest online supply side players, Rubicon Project and Pubmatic, both companies stressed that they have significantly increased their mobile inventory in the last year. This includes both in-app and mobile web traffic to cater to the rising demand of mobile DSPs as well as online ad networks and DSPs trying to move into the mobile space.
2) Mobile advertising is truly a global phenomenon:  This year a flood of companies approached us to establish strategic partnerships in the mobile space. Although many came from emerging markets, there were also a few players who came from Europe and the UK. What was interesting was that not only were they looking for a mobile technology platform, but more specifically for a full service provider who would be able to help them transitions their clients into the mobile-first world of advertising.
 3) In-app advertising is winning the battle when it comes to engagement-based mobile advertising: Although all exchanges and supply side platforms have a mix of both mobile web and in-app inventory, the latter has performed better and therefore is in more demand. One just has to look at the growth of Mopub, Smaato and Nexage, all of which are primarily in-app mobile ad exchanges. However, each of these mobile exchange platforms are also being requested to provide much deeper impression data.
So what does this all mean for advertisers and agencies here in Canada? In a sentence: mobile advertising can no longer be simply part of a media plan, it has to have a clear strategy with the right partner who can bring the value you are looking for.
Main photo: Peresanz / Shutterstock.com