TSN sweeps up Pinty's as newest curling sponsor
The packaged food brand will provide branded content as part of the network's expanding curling coverage in January.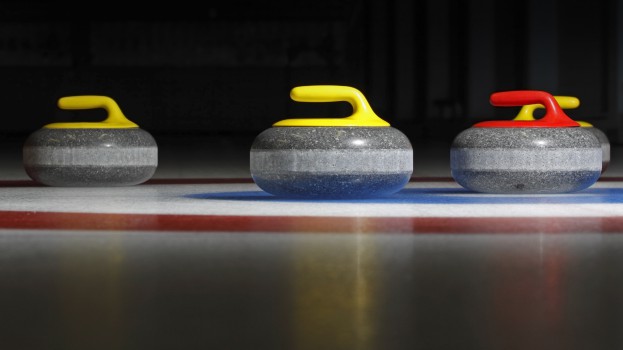 TSN has signed a new title sponsor for one of the first curling events of the season, part of the network's expanded coverage for a sport that's becoming a bigger audience draw nationwide.
Pinty's will be the title sponsor of the All-Star Curling Skins Game in January 2015. The packaged food brand will have a variety of traditional assets that come with being a title sponsor of a curling events, such as on-ice logos. It will also be doing branded spots that are still in development.
While this is the brand's first time as a title sponsor, Pinty's has been a presenting sponsor of the Skins game in the past. The company started partnering with TSN when it signed on as a sponsor with TSN's NASCAR coverage three years ago, and since then the company has also become involved with the network's coverage of tennis, CFL and NFL coverage.
Ian Charlton, managing director for TSN Events, tells MiC that Pinty's has been very forward-thinking in terms of its sports strategy with TSN, to the point that it has rivaled some of the country's biggest brands over the last 18 months in terms of the degree to which they have been pursuing a sports audience.
Part of that ability for the smaller brand to compete in a national sports environment has been signing deals with athletes like curlers Team Homan and Canadian tennis star Genie Bouchard prior to their respective rises to success and having the ability to provide content starring them, such as the "Eat Well" spots starring Bouchard that aired during tennis coverage.
For the first time since 2003, the Skins game will also feature the women's competition, doubling TSN's coverage from nine hours to 18. While the Skins All-Star Game isn't as big of a competition as the Brier or Tournament of Hearts, it still pulled in an audience of nearly 400,000 viewers last year on a weekend where it was competing with the national figure skating championships.
"The audience splits are also phenomenal," Charlton says. "The number of men and women watching curling together is lights out in comparison to our other sports. That's also why it's so great that we can showcase female athletes. The mandate has always been to get here in terms of standalone women's Skin competition that has equal prize money and equal opportunities."
While there are some hotbeds for curling in cities like Kelowna and Banff, Charlton says the network has been seeing cross-country appeal for their curling broadcasts. TSN's audience for curling tends to skew more towards the 25- to 54-year-old demographic, although the competitive success of younger, social media-savvy teams like Team Homan, Team Sweeting and Olympic gold medalists Team Jones is leading an increasing swell in a younger audience.
Image courtesy Shutterstock