Twitter Canada launches new features with Shomi
Don't know what to watch? The streamer and social media company have partnered to recommend shows through a new-to-Canada tool.
Canadians not quite sure what to watch are being given a helping hand from Shomi and Twitter Canada, which have partnered to promote the new streamer.
The activation uses Twitter's "configurator cards" for the first time in Canada, a tool that allows clients to create a custom Q&A that users interact with on the social media network. The card was used in the US over the summer with Acura to allow people to customize car features within a Tweet.
In this case Shomi and Twitter Canada have created a two question quiz that helps users decide what to watch on Shomi based on how they are feeling before suggesting movies or TV shows that match the responses. The survey is being given wide visibility through Promoted Tweets, Promoted Accounts and a Promoted Trend (#readysetshomi).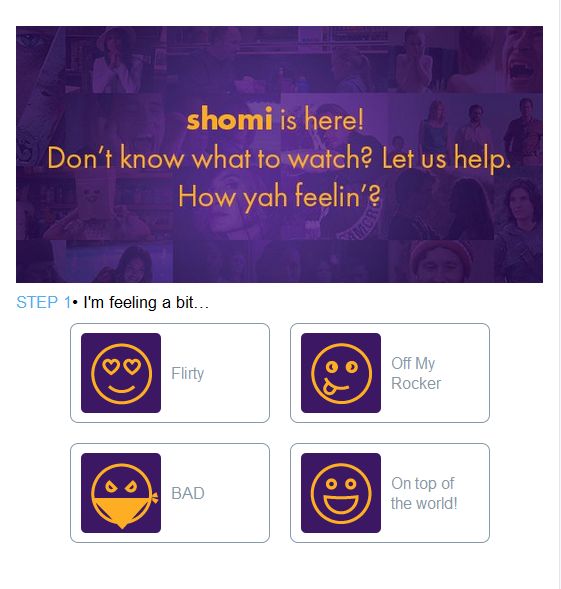 Shomi is also the first Canadian brand to launch a Nielsen Brand Effect Study with Twitter Canada, conducting short on-platform surveys to compare the impact of different ad creative on the platform across multiple groups and frequency levels. 
Those results give Shomi metrics that allow it to see the differences between exposed users, engagers and followers of the service.
The streaming service is currently available in beta to Rogers and Shaw TV and internet customers.