Op Ed: Is the paid, owned, and earned media discussion relevant?
MediaCom's Kevin Krossing says we need a new approach to better manage complex communication systems.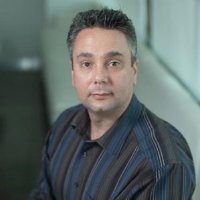 By Kevin Krossing
We all know our world is changing rapidly. Technology is transforming how we interact with one another, what our expectations of those interactions are and the systems that allow these exchanges to take place. Most experiences now take place within a network of connected people, underpinned by technology. In this systems-driven connected world, is there a place to discuss the ownership of parts of this system? Or is this debate interfering with our ability to effectively use the parts of a communication system?
The paid, owned and earned (POE) model surfaced primarily in response to organizations' ability to exert ownership over their media channels. While it makes sense to categorize POE, the result of these different touchpoints are often managed separately with different objectives, metrics and resources. This approach is too narrow and misses the opportunities of a connected system.
If our goal as marketers and media agencies is to build exceptional experiences around our clients' brands, then the POE discussion needs to happen in a broader context – one that considers not just the channel itself but the interaction between channels and the impact this interaction has on people's behaviour. The media landscape is more complex than the POE media model alone can account for. We must consider the entire communications system. Enter the need for a different approach, which we'll call "System Thinking."
Understanding the parts of the system that keep the car running
A simple way to understand System Thinking is to consider a car's engine. It contains thousands of moving pieces. If we look only at the individual parts, we can't see how the whole engine is operating to enhance its performance. The pieces of the engine are connected. We need to understand the pieces, their function and how they work in the context of the larger connected system. The same is true of our communication systems. System Thinking links media channels and unlocks their true value. It looks beyond who claims ownership of a channel to how the channels are connected into a system that surrounds and serves the user.
System Thinking is a powerful framework to help guide our thinking more deeply, beyond POE, about why our systems exist, whom they serve, and how we collectively use them to interact with one another by better understanding human behaviour.
Systems of communication connect people to brands
When thinking about systems, empathy for people is the key. Through deep empathy and understanding of the needs and motivations of people, we can discover ways to share, co-operate, co-create, and organize for collective action. Empathy allows us to see that consumer, user and customer are all states that can be influenced with a focus on best outcomes for the user and our clients.
We live in two worlds, one of "social exchanges" and one of "market exchanges." Connected systems of content and channels allow people to navigate these exchanges and help us learn, share, shop and be entertained. Understanding how these systems function provides the insights we need to create exceptional experiences across both exchanges.
With this understanding, we can move away from just the POE media discussion to a more purposeful focus on delivering exceptional experiences. This means we seek to optimize the total system of content and connections, and not just the individual silos within it.
We need to see the bigger picture. Identify the touchpoints that will transform the performance of the whole system and increase the impact of our clients' communications. And yes, we'll do this across paid, owned and earned media.
Kevin Krossing is SVP strategy at MediaCom Canada.