Screenwriters benefit from Magnum's indulgence
Partnering with Xavier Dolan and Vice's fashion magazine, Unilever is promoting its luxury ice-cream brand to film and fashion lovers.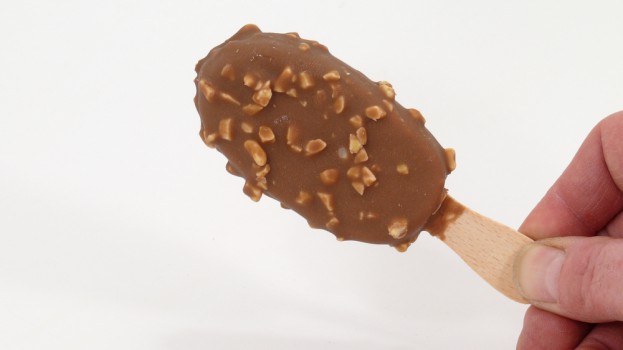 Magnum is building on its image as a company that feeds indulgence by sponsoring a competition that connects its brand with those who love film. The ice cream bar maker recently announced a partnership with Canadian filmmaker Xavier Dolan, and Vice's fashion magazine, i-D to develop a screenwriting competition for budding film writers.
"Magnum is an indulgent pleasure – a wish fulfilled," says Maura Cowan, marketing manager, Magnum for Unilever. "Our favourite films are the same thing. And ice cream is the perfect refreshment to enjoy while watching them."
Dolan announced that the three will collaborate on the competition, titled #Magnifique, at a press conference during the Cannes Film Festival. The branded co-venture will see screenwriters submit treatments for films under 10 minutes, addressing the subject of a "moment of pleasure."
This is not Magnum's first foray into partnering with the film and fashion worlds. The brand worked with Karl Lagerfeld for its first advertisement. It has also worked with Wim Wenders in creating short films starring Liv Tyler and Rosie Huntington-Whiteley. Ivanka Trump launched the brand in Canada in 2011.
"The film and fashion worlds epitomize what the Magnum brand stands for — giving pleasure-seekers indulgent and joy-filled experiences every day," says Cowan.
Magnum has built it's brand image around the concept of  pleasure – it calls this the "pleasure principle" – seeking out customers who want to indulge themselves. The brand also ran a pop-up  Magnum Pleasure Store in Toronto in 2013.
The three finalists will be selected in September, and Vice and i-D will produce their films. Dolan will interact with the screenwriters, over Skype, to help them make their films. Dolan's latest film Mommy won the Jury Prize at Cannes in 2014. He was also one of nine jury members for the main competition at Cannes this year.
Image courtesy of Shutterstock