An accountant walks into the Dragons' Den…
Details on how the CPA, Canada Post and Wolf Blass are activating around the CBC show's 10th season.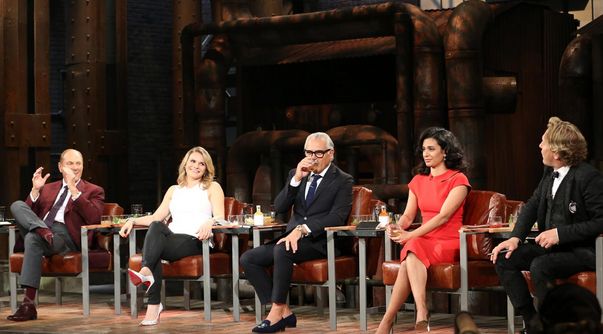 New and familiar faces are on screen on both the host and sponsor side of the recently-launched 10th season of Dragons' Den on CBC.
Three new dragons, Michele Romanow, Manjit Minhas and Joe Mimran are judging pitchers, with CPA on as a new sponsor.
Existing partner Canada Post is back, upping its investment to become the presenting partner of the show. Wolf Blass is also returning as the sponsor of the online Next Gen Den, a 20-episode web series featuring entrepreneurs under the age of 40 looking for no more than $100,000 in investments.
New sponsor CPA's deal was arranged by Jungle Media, with creative from Montreal-based Reservoir. As part of the deal, CPAs will be analyzing pitches from an accountant's perspective, while offering insight on the importance of a CPA.
Simon Boulanger, CEO, Reservoir, says the sponsorship aims to connect Canadians with the relatively new designation, which was officially launched in 2013.
"CPA has a traditional TV buy and were looking for properties to stand out from the clutter," he says. "Dragons' Den is a highly popular show across Canada, not a business show but it is all about business. It makes a great link with what CPAs do for a living, helping to look for financing and projections."
The CPA has been promoting its recently-developed accreditation with 2015 being the third year of its annual national campaign.
Canada Post is again partnering with past pitchers from Dragons' Den for its sponsorship, creating branded clips that showcase how the entrepreneurs benefited from the company's small business tools.
Last year's ninth season of Dragons' Den averaged one million viewers a week, with 450,000 page views a month online. The Next Gen Den had over 165,000 unique visitors during its first season. New episodes of Dragons' Den air Wednesday nights at 8 p.m. on CBC.