IAB works to demystify ad blocking, launches primer
The industry body is responding to the issue by increasing its industry education program and launching a new detection tool.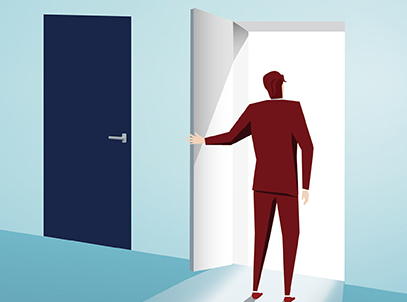 The rise in consumer adoption of ad blocking software continues to threaten publishers' ability to monetize their digital content. As the trend grows among digital natives, the advertising industry's watchdog body is responding.
Yesterday the Interactive Bureau of Advertising (IAB) in New York released an ad-blocking detection script, as well as a primer on the subject. The former provides publishers with a tool to identify site visitors who have ad-blocking software on their devices, while the latter provides them with guidelines for responding to ad blocking on their sites.
To support the message from the New York office, IAB Canada held a half-day event in Toronto on Tuesday morning devoted to the revenue-sapping business of ad blocking. The event was part of the IAB Canada's series titled, "The Business of Digital." Curated by IAB Canada's president, Sonia Carreno, the event brought together a range of industry voices – publishers, academics, ad-tech people and advertisers.
The moves from the IAB follow the October 2015 launch of the L.E.A.N ads initiative, which promotes the importance of light, encrypted, Ad-Choice supported and non-invasive ads. The program was designed to encourage advertisers and publishers to adhere to certain basic standards in digital advertising.
The availability of  the new publisher-facing open-source tool is a significant addition to publishers' arsenal as it allows them to detect ad blockers, exposing the use of the software and allowing them to respond. Take for example, the approach taken by the New York Times. Armed with the ability to identify ad blockers, the publisher responds to those users with an imperative: either become a digital subscriber or agree to be served ads. In an editorial the publisher noted, "We are opposed to ad blocking, which does not serve the long-term interest of consumers."
The IAB's primer on the subject advises publishers on how to develop user-friendly digital experiences on their sites. DEAL is an acronym, which stands for detect, explain, ask and lift/limit. It advises publishers to detect users of ad blocking so as to start a conversation with them, explain (and educate) the value of their product, request for a change in approach (as The New York Times has) and lift or limit access depending on consumer response.
The two services are available to IAB members globally.
At the IAB Canada session on Tuesday morning, Carreno highlighted the culture of ad blocking on the Canadian industry, which sees about $3.8 billion in digital ad revenue. According to a GlobalWebIndex report European internet users lead the charts on ad-blocking software use, with 30% of respondents acknowledging that they use it. In North America that number is not far behind, at 28%.
A September 2015 comScore report shows that 16% of unique visitors employ ad blockers in Canada (compared with 27% in France). Moreover, in Canada sports and online games are the categories that witness the most ad-blocked visits.
While rates for ad-blocking software are much higher on desktop, with 0.2% of Canadians loading ad blocking software on their devices, manufactures are now building ad blocking into their software, with Apple doing so for its iOS9 Samsung expected to follow suit in North American and European markets.
Carreno also highlighted video as the most vulnerable of content spaces for ad blockers.