Sears buys the top: Media Monitors
The retailer purchased the most radio ad time in Toronto for the week of Oct. 24 to 30.
Sears jumped from #3 to #1 this week in Toronto, buying the most radio advertising in the city for the week of Oct. 24 to 30, according to the latest Media Monitors report.
The retailer was followed by the Acura Dealer Association, which stayed put at #2 for the second straight week. Last week's #1, RBC dropped to #3 for the week. The Toyota Dealer Association jumped from #20 to #4, while Hudson's Bay dropped from #4 to #5.
In Montreal it was the Discovery Channel moving up from #59 to #1. The #2 spot remained stagnant in Montreal as well, with Hudson's Bay holding on to the post.
Bell Canada joined the list at #3, while Brault & Martineau moved up from #5 to #4. RE/MAX joined the top five for the week, moving up from #6 to #5.
Toronto:
By brand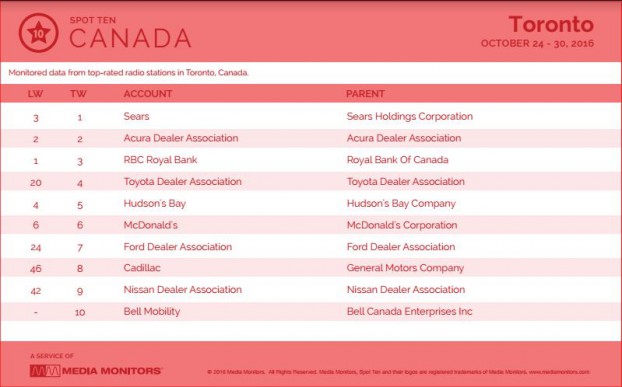 By category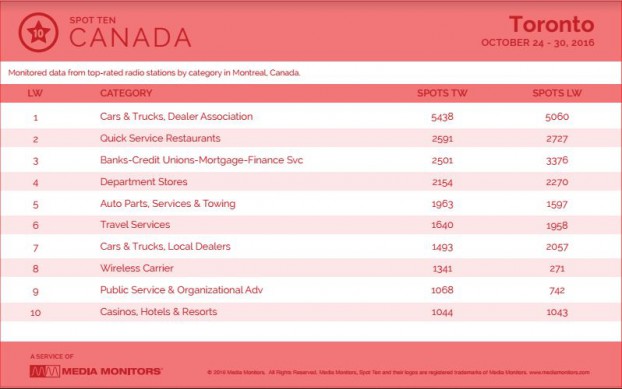 Montreal:
By brand
By category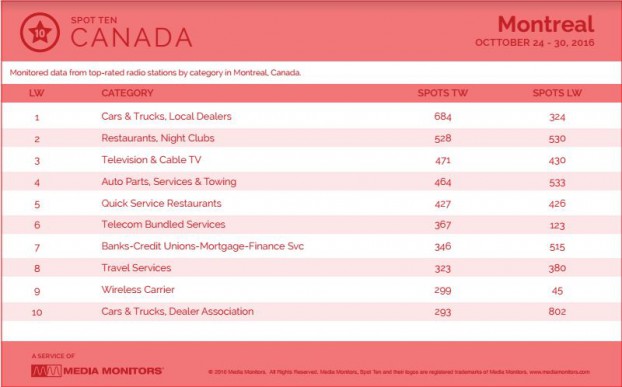 Image: Shutterstock