Articles Tagged 'Discovery Channel'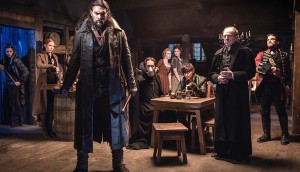 Frontier debut pulls in 571K viewers
Discovery had already commissioned a second season of the series before the first episode premiered.
Sears buys the top: Media Monitors
The retailer purchased the most radio ad time in Toronto for the week of Oct. 24 to 30.
Bell Media asks CRTC for specialty category changes
The media co is willing to forgo its must-carry status for eight channels in preparation for the upcoming Let's Talk TV changes.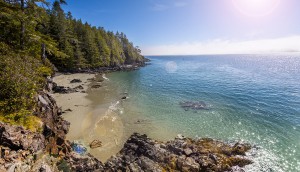 Discovery, Jeep explore Canada in new web series
The specialty channel teamed up with the car brand to produce a branded digital series hosted by adventure photographers The Expeditioners.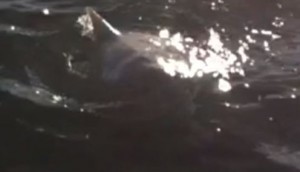 Discovery's fishy stunt
The media co has revealed the truth about a Shark Week promotional video that had people thinking twice about swimming in Lake Ontario.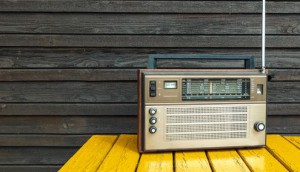 RBC buys the top: Media Monitors
The bank bought the most radio ad time in Toronto for the week of March 31 to April 6.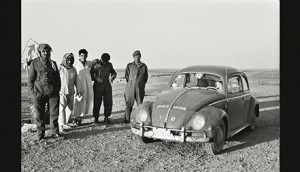 VW makes a movie
The car company enlists its agency Red Urban to create a half-hour documentary to air on Bravo and Discovery Channel.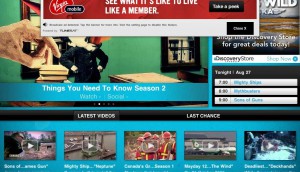 Discovery Channel syncs TV with mobile
In partnership with Media Experts, the channel has launched tech that connects its app to TV, and will be working with Virgin Mobile and Bell Mobility for the pilot phase.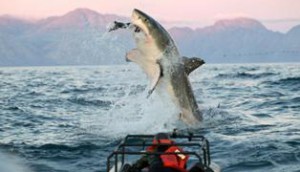 Shark Week snares 5.2 million Canadian viewers
Impossible Shot was the top program during the week with 357,000 viewers.