Takeaways from Corus' talk at BMO's telecom conference
Doug Murphy says broadcasters need to embrace the age of streaming and get what's theirs.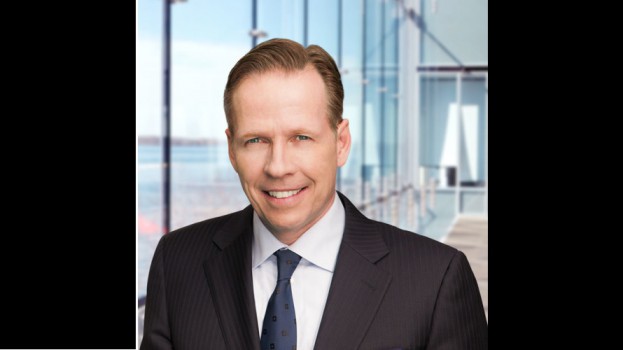 BMO Capital Markets hosted its 19th annual Media and Telecom Conference on Sept. 12. The yearly event sees BMO host key players and investors in the media sector to discuss the evolution of the space amidst current market challenges in a series of keynotes, panels and on-stage interviews.
Facing the crowd in a one-on-one interview with BMO analyst Tim Casey was Corus Entertainment president Doug Murphy, who spoke about the challenges – and opportunities – faced not only by Corus, but all media companies.
Murphy explained that although the TV industry is often shrouded in doom and gloom (and even Corus' own financials have shown signs of stress) there are silver linings to the current state.
During his onstage appearance, Murphy shared some of the projects and partnerships that Corus has been working on to address some of today's biggest issues and trends.
Jumping on the VOD bandwagon
Murphy recalled, "The first time we sold Netflix a piece of content, all the BDUs were on the phone yelling at me."
He said in the years since, that outlook has completely changed. "It's all about the viewer now," he said. With the rise of Netflix and Amazon, as well as smaller SVODs in the Canadian and global markets (such as YouTube Premium, SlingTV and others), he said broadcasters partnering with these disruptors is ultimately good for them.
"Why should TV, as an industry, abdicate binge viewing to Netflix?" he said. "That's effectively what everyone did, and that's silliness." With that said, Corus itself is rolling out a new VOD product which allows authenticated users to watch TV programs after they've aired on linear.
He also had words of praise for its competition on the linear side. Murphy referenced Rogers' new Ignite TV offering, saying that because it serves as a new way to deliver Corus' content, there should be "a lot of exciting revenue" coming from the package.
Getting granular
While Murphy acknowledged that TV advertising has seen some declines in recent years, he believes there are some opportunities for the medium amidst rising digital brand safety concerns.
He said he's seen some advertisers express more faith in TV as a result, and that although platforms such as Facebook and YouTube have made changes to promote brand friendliness, he said it's "not going to be as easy as hiring 15,000 moderators."
But if TV wants to win, he said, there needs to be more investment in providing granular data and serving ads based on that data.
"Our priority should be optimizing for dynamic ad insertion," he said, referencing an initiative Corus is currently testing with Rogers, as well as its efforts around developing local addressable advertising by postal code, which will allow for more personalized ads.
Selling to 25- to 54-year-olds is not personal enough, he added. Through firms such as ReturnPath and Environics, Murphy said, Corus is looking at selling against segments (such as "auto intenders" and "fashionistas"). That sometimes means taking a "less is more" approach with clients. "We say, 'Don't buy the top 20 shows, buy these eight shows and double down on those.'"
He added that Corus ends up with a higher yield, sometimes double the revenue it's had in the past. After testing for the last three years, Murphy said 15% of national TV ad revenue is attributed to audience-based buying, up from 8% one year ago.
Going local
While national advertising is one of the biggest revenue drivers for Corus, Murphy said one has to be careful to not forget about local. "Local is super sticky."
He said in markets where broadcasters have both local TV and radio stations, it's also easier to get historic single-channel advertisers, such as automotive, to transition to buying on a new channel, because local buys are easier to sell in package deals.
"We really like those markets where Global TV and radio co-exist," he said. "It generates a lot of cash, it's got low [capital expenditure]."
But he added that local also has its perks when it comes to standing up against digital Goliaths. "It's not nearly as disrupted by the Facebooks and the Googles of the world," he said. "It affords us the chance to leverage the community. We're seeing some really nice growth in local."